Guest Blogger: Iain Gulland, Chief Executive, Zero Waste Scotland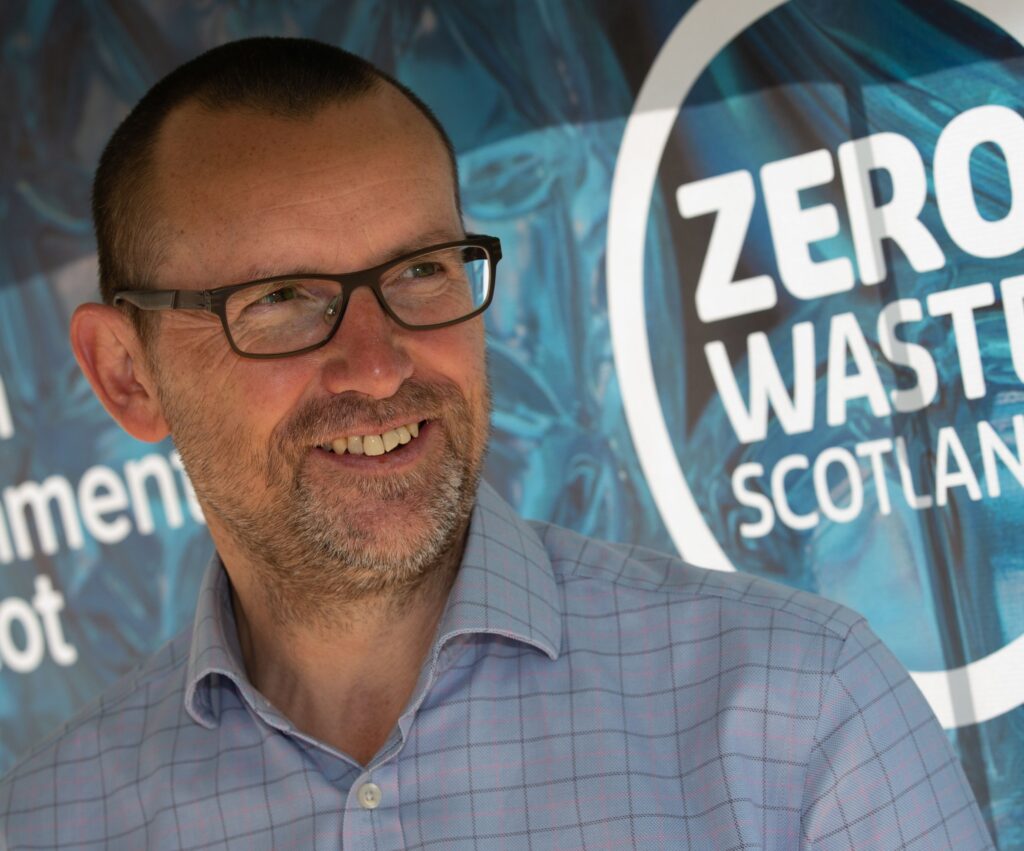 Plate up for Glasgow campaign provides food for thought as we look to cut excess consumption
Plate up for Glasgow is a hospitality-led campaign highlighting the issue of food waste and its impact on our environment and the local economy.
Glasgow Chamber of Commerce – via Circular Glasgow – is to be commended on this campaign which will run until November 12 – which coincides with the culmination of COP26 in the city. It has teamed with Experience Glasgow Food & Drink and many of the city's favourite hospitality businesses.
Some of Glasgow's most loved venues are offering at least one low waste menu option during the campaign period with dishes and drinks created specifically to send as little food waste to landfill as possible.
More campaigns – perhaps at a national level – will be needed to help bring the message to a wider audience, but the fact so many venues have chosen to get involved suggests there is an appetite (pun most definitely intended!) to really push home the need to reduce waste and cut consumption.
Of course, this doesn't mean we need to stop going out, especially when there is such pent-up demand to enjoy meeting with family and friends.
There is also a fair amount of common-sense self interest from businesses keen to reduce the amount of food they waste, saving them a considerable amount of money and time having to source and prepare food that then isn't sold.
Rebecca Rickets – Senior Project Adviser at Circular Glasgow – has highlighted that food waste is costing our hospitality and food service sector an average £10,000 per outlet per year, costing the Scottish hospitality industry approximately £212 million annually.
Food waste is one of the greatest causes of the climate crisis. Overconsumption and waste within the food system needs to be seriously addressed by everyone along the supply chain.
It all comes back to the fundamental issue that in modern society we simply consume far too much of everything.
Wasting food doesn't just waste the food itself, it also wastes all the resources that went into producing and transporting that food. And if food ends up in landfill it rots to produce methane, which is one of the worst greenhouse gases behind the climate crisis.
Zero Waste Scotland continues to work with the food and drinks sector to help cut waste and reduce the amount of raw materials we consume. In addition to food waste, we are also focused on reducing the amount of single use items involved in the catering and hospitality sector.
Plate up for Glasgow is an illustration of the kind of campaign that captures the imagination and inspires others to follow suit. It should, also, be seen as the perfect opportunity to enjoy some fabulous food and drink. Enjoy!