Guest blogger: Scott Erwin, Member Director, Greencity Wholefoods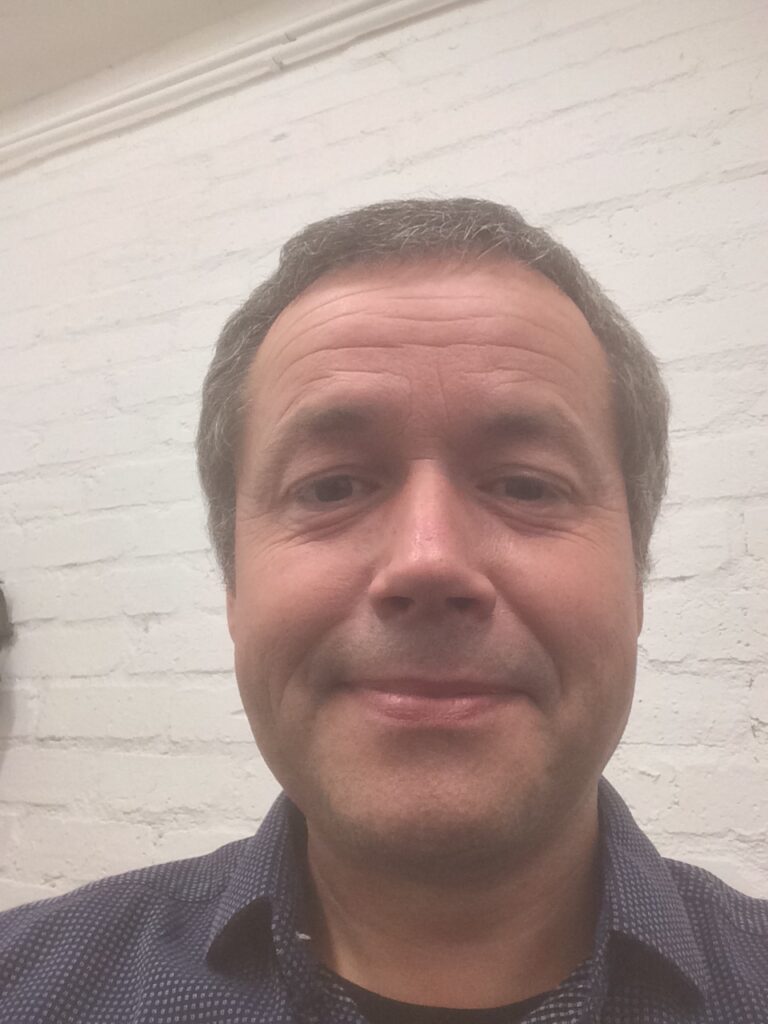 The need for change in Glasgow's food systems and what Greencity Wholefoods is doing to encourage a better, fairer future.
Greencity Wholefoods is Scotland's largest worker co-op in Scotland, employing 56 people on an 'equal pay equal say' basis. The name Greencity was chosen as Glasgow in Gaelic (Glaschu) means 'Dear Green Place'. We began our journey in a small industrial unit in Hillington in 1978 before moving to Dennistoun in 1983. As the name suggests, the distribution model was based around vegetarian wholefood commodities such as grains,  pulses,  flour and dried fruit, as well as pioneering organic options. Today, we carry over 4,000 stock lines with a large focus on supporting fledgling Scottish producers and fairly traded lines from overseas.
Over our 43 years of trade, we have responded to our customers' needs, and now have a turnover of £9 million, supplying over 2,000 caterers and independent retailers across Scotland and Northern England. Our democratic structure allows every member to have their say in the running of the business and helps us respond to the changing face of the market in an ethical way. It has been encouraging to see the rise of Zero Waste Shops across Scotland. In the last 5 years nearly 50 shops have opened, showing a demand for a more resilient and enjoyable way to shop.
When Greencity Wholefoods started, organics and vegetarian food were very much a niche market, and we are glad to see this is growing and becoming more ubiquitous. Glasgow is home to some amazing innovators in the branded food world. We are lucky to work with suppliers like Alberto and Hilary from Sgaia Foods, producing vegan alternatives to meat, Kelsey and Alan from You & I Kombucha, Reuben from Locavore, bringing us tins of organic tomatoes and beans, Gregor from Rapscallion, with next generation soda, Kirsty from Uber Bars, making artisan snack bars, and Lisa from Dear Green, who make our own blend organic and fairly traded coffee. It's also been great to see Plate up for Glasgow championing these local independent suppliers too, which is why Greencity Wholefoods were keen to get behind the campaign.
Greencity only deals with independents, as we believe this helps keep money in the local economy. High streets and out of town shopping are dominated by large chains, where the profits made are syphoned to anonymous shareholders. In contrast to this, we have some great independent retail and catering options and according to a recent report by Savills, 90% of Glasgow's eateries that have opened in the last year have been local rather than national chains, which is encouraging news for conviviality and the economy. SMEs generate an additional 63p for the local economy for every pound spent, according to research commissioned by the Federation of Small Businesses. It is heartening to see procurement within local authorities adapt to allow SMEs the chance to tender, as this creates resilience within the community. By splitting contracts into several different categories such as bakery, meat, eggs, wholefoods, confectionary, this allows independent local firms the chance to participate and create better value for money for the councils. For too long, food tenders were lumped together, which meant the same 3 or 4 multinationals controlled access, all with backgrounds in banking or based offshore in tax havens, where the money generated disappears into the black economy.
A broken global food system
Recent UN reports have highlighted how broken our food system is, and some of the figures should have  alarm bells ringing – especially with those in government who have the levers for change. On the one hand, there are currently 1 billion people suffering from food insecurity, half of which are smallholder farmers in developing countries. On the other hand, over 1 billion are classified as obese. 86% of calories come from only 8 commodities: wheat, rice, maize, sugar, barley, soy, palm and potatoes. This has an obvious impact on biodiversity. Water tables and soil health are depleting every year.
How to strengthen the resilience of the food system?
Though they are often conflated, the "food system" does not mean just the supply chain. When defining resilience, each of the following factors need to be included: social, economic, environmental, and nutritional. Resilience is the ability to adapt, learn from, or transform shocks. We must consider all the contributing and interlinked factors when regarding the food system.
With Brexit, the UK is in a precarious situation as we have seen with supply chain disruption. However, unlike our European counterparts, who have set a 25% target to convert farming land to organic and agro-ecological, the UK doesn't seem to be addressing the devastating effects farming has on the environment. It is good to see the Scottish government develop the Good Food Nation Bill as well as the Right to Food Bill. Rather than paying farmers subsidies for the size of land they have, irrespective of productivity, or how many sheep they have, we should look at more enlightened ways of subsidising going forward. Andrew Whitley of Scotland the Bread had a great idea of basing subsidies on how much nutrition farmers produce. Correlating farming with health can only be good for society.
Greencity has been developing direct links with Scottish farmers to mitigate our reliance on imported goods. The food distribution world is crazy when you take a bird's-eye view. We produce some of the most amazing quality fava beans that are exported to northern Africa, then import chickpeas and other beans from where we export to. By developing shorter supply chains, this helps reduce CO2 emissions and improve resilience. More importantly, we love developing long term relations with people who have great histories and stories to tell. We've always looked at ways of making supply chains fairer and support giving greater control to the largest number of producers – greater pluralism and less monopolies! Richard Lockhead, the former Cabinet Secretary for Rural Affairs, Food & the Environment, declared Scotland a GM Free Nation in 2015. Let's hope we can maintain that post-Brexit. Let's not forget that a shorter supply chain will not only improve resilience but significantly reduce food waste. Food that has less far to travel has less chance of spoiling before getting to where it needs to be.
Greencity Wholefoods supports the Scottish Food Coalition
These changes need government support if they're to implemented consistently throughout Scotland. We're calling on the Scottish Government to:
Incorporate the right to food in Scots Law: ensure that every person in Scotland has access to affordable, healthy and sustainable food.
Establish a statutory food commission for Scotland: a commission would ensure policies that touch on food are coherent and consistent with becoming a Good Food Nation and would be able to commission research and issue recommendations.
Publish a National Food Plan: a plan would outline cross-government approaches to food, outlining where our food system can be part of the solution to multiple challenges.
Place duties on public bodies to lead the way in becoming a Good Food Nation through their policies and strategies, such as on procurement.
Set national targets for the food system.
What Greencity Wholefoods are doing to improve sustainability
Recently, we have been involved with the Glasgow Food Partnership in developing a more resilient food system in Glasgow. It will be good to see how this develops over the coming years and it is great that we have a commitment to creating 20 minute neighbourhoods. This will help increase access to food supplies within walking distance, rather than creating more out of town shopping where people who don't have access to cars or public transport are excluded.
Glasgow, the 'Dear Green place', has the highest levels of PM2.5s in the country, with a concentration of 16 micrograms per cubic metre – well above the World Health Organisation's recommended limit of 10 micrograms per cubic metre of air. The main cause of these polluting particulates are diesel engines.
This year, to reduce our reliance on diesel trucks, we purchased an E-Cargo trike, which can hold 300kg of stock, which we have found this easy to use and quick to get around the city. It would be good to see more companies looking at these alternatives. We were the first wholesaler in Scotland to stop selling single use plastic in our drinks offerings. We also retrofitted all our lighting in our warehouse and offices to LEDs, and we have a 10kW array of solar panels, which helps keep our running costs down. As a business, we know we have a lot of work to do and we will continue to develop ways of working to reduce our carbon footprint.
With COP26 coming to Glasgow, we're also working with the Celtic Kitchen, who are using our site to cook for the activists throughout the fortnight. It's a great opportunity for meeting lots of new friends and seeing where the intersectionality is between trade justice and climate justice movements.
The time to 'Think Global, Act Local' is now!