Plate up for Glasgow – putting circularity firmly on the menu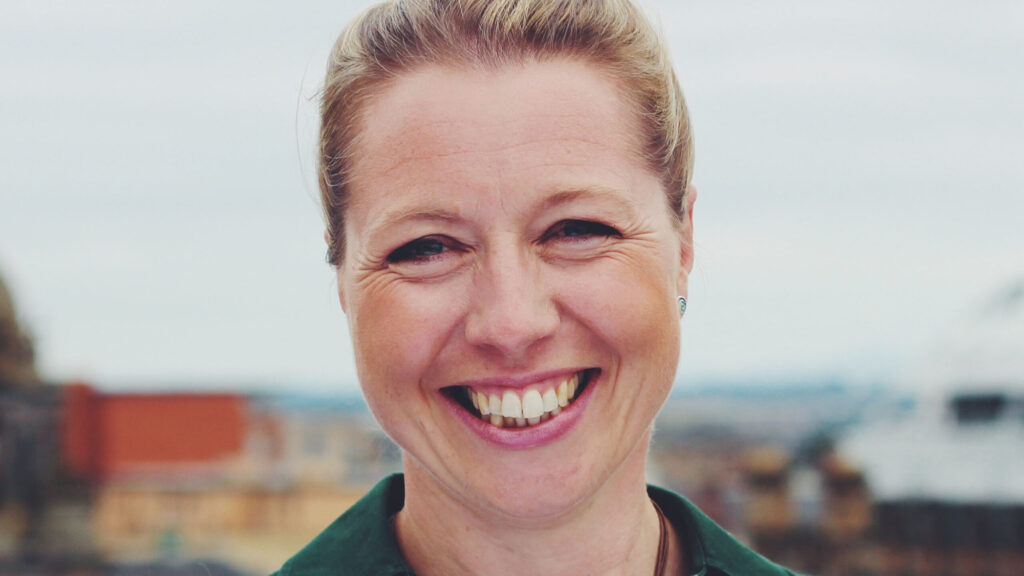 By Rebecca Ricketts, Senior Project Advisor, Circular Glasgow and Plate up for Glasgow Campaign Lead.
Did you know that globally about one-third of all food produced for human consumption is lost or wasted?  That's the equivalent of heading along to your favourite supermarket, buying enough food to fill three Bags for Life, getting home and rather than unpacking the third bag, simply chucking it into the bin.  All the while, 10% of the world's population is going hungry.
If that's not enough to shock you to the core, wait until you hear about the financial impact.  Calculated on the current annual waste estimate for Scotland alone, the 1.35 million tonnes of food wasted each year amounts to £85 million worth of costs for our Scottish councils and an average of £470 for a family of four.  And that's not all. Our hospitality and food service sector also bear the brunt, with food waste corresponding to an average cost of £10,000 per outlet, costing the Scottish hospitality industry approximately £212 million annually.
But the costs don't stop there. Food waste is also a bigger cause of climate change than plastics. Research by Zero Waste Scotland found that the carbon footprint of food waste collected from Scottish households in 2016 alone was nearly three times that of their plastic waste.  Why is this the case? One of the key reasons is that there is simply much, much more of it.
Whilst household food waste remains the biggest sector, the fact that a colossal amount still comes from our business and public sector, shows that we need clear leadership in these areas to make the transformative change we all want to see.
Focussed on supporting our hospitality sector within my role at Circular Glasgow, it seems clear to me that changing our food system to one based on the principles of the circular economy is one of the most powerful things we can do.   Increasing access to nutritious food and finding ways of repurposing food that is usually thrown out offers a practical way to fight climate change, strengthen the local economy while promoting healthy and nutritious food for all.
With profit and planet forefront of my mind, Plate up for Glasgow was created.
Plate up for Glasgow is a hospitality industry led month-long campaign launched in the lead up to COP26. In partnership with Glasgow Chamber of Commerce's initiative, Circular Glasgow, and Experience Glasgow Food & Drink, the campaign aims to encourage our city's hospitality businesses to adopt more innovative and circular dining options.  Designed to champion regenerative food production, Plate up for Glasgow also encourages businesses to act upon the global issue of food waste and its devastating impact on our climate.
Supporting the Scottish Government's bold ambitions to reduce food waste by 33% by 2025, Plate up for Glasgow's vision is to create a Glasgow movement, inspiring and inviting everyone to think about where they source their food while supporting them in taking simple steps to act against food waste.
Launching on Tuesday October 12, diners can expect to enjoy a selection of 'Food Hero' low waste dishes and drinks, showcasing at least one of four circular designed food waste reduction strategies:  rethinking existing menu items; showcasing food preservation techniques; using unfashionable cuts of meat and or creating a dish from surplus or donated food.
With participants including Eusebi Deli and Restaurant, Ka Pao, The Finnieston, The Gate, Riverhill Coffee Bar and Drygate, the campaign will also offer advice from some of the city's best chef's on how to reduce food waste and highlighting the many benefits of buying local.
It is hoped that by coming together, businesses can rebuild the local economy post the pandemic, while collaborating on how to become more sustainable and profitable… not just during the campaign but for the longer term.
From October 12, head over to Plate up for Glasgow, find a participating venue near you, and try their sustainable 'Food Hero' dining option first-hand!  Share your pictures and thoughts on social using #plateupforglasgow.   Applications from interested venues will be considered until October 22, with the campaign concluding November 12, 2021.
If you're a hospitality or food service business and would like to learn more how the circular economy might benefit your organisation, please contact me on: Rebecca.ricketts@glasgowchamberofcommerce.com
Source: Scale of Scotland's food waste challenge, Zero Waste Scotland report. Wrap: The Food we waste in Scotland.