The challenging landscape of hospitality and what that means for venues and diners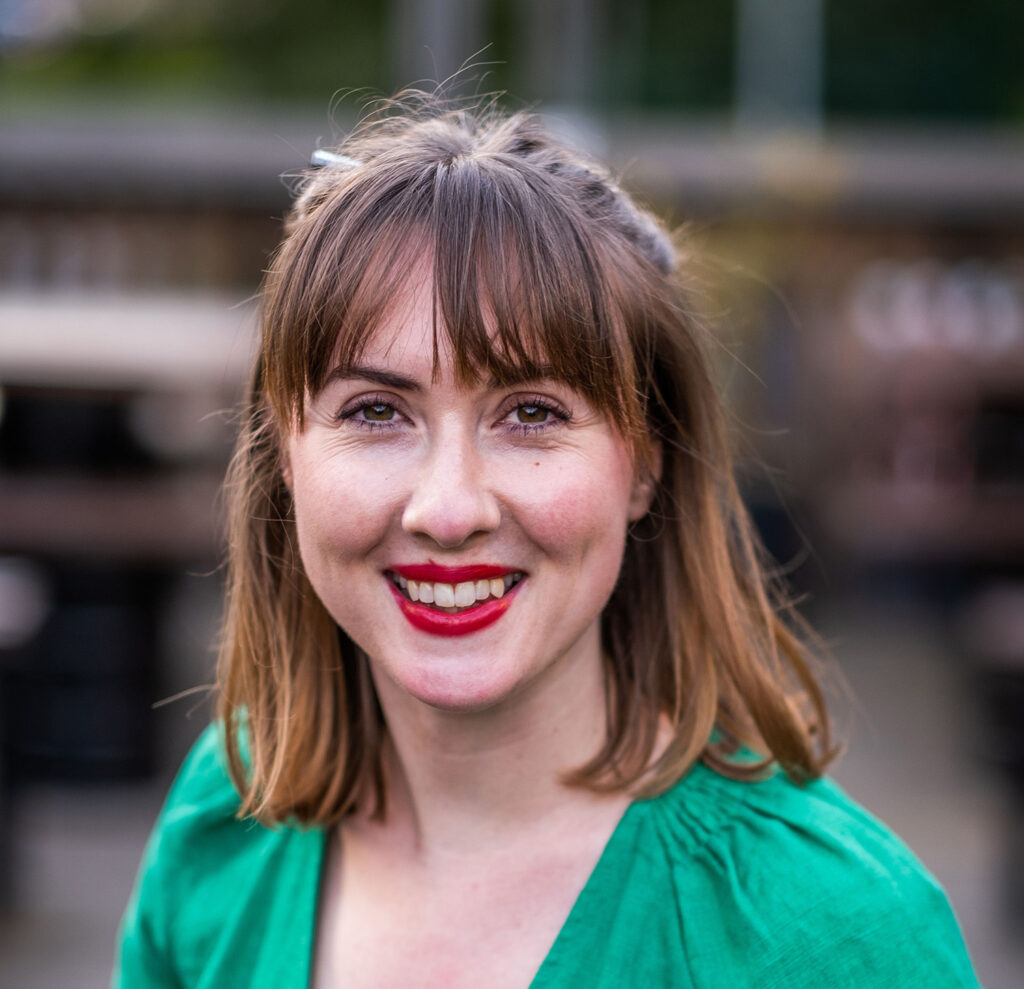 By Fiona Inglis, Plate up for Glasgow Partnership Manager and Freelance Sustainability Consultant.
We all know that the effects of multiple Coronavirus lockdowns and social distancing measures have been devastating for the hospitality sector. As a former food business owner, seeing venues close their doors for the last time and local institutions on the brink of collapse was absolutely heart breaking. It also really hit home the scale of the challenge for industry recovery.
With restrictions pretty much all but lifted, and venues now open again seemingly much like before, we've all been making the most of being able to visit our favourite restaurants, boozers, and cafes again. However, while the hospitality sector has always been skilled at putting on a good game-face for its guests, many businesses continue to struggle with major operational challenges.
Ongoing challenges faced by the hospitality sector
Speaking to business owners and kitchen teams participating in Plate up for Glasgow, it's clear that venues are battling the same recurring issues. With these challenges in mind, we thought it was important to shed some light on what's going on behind the scenes…
Staff shortages
It's been widely reported that many sectors are struggling to fill job vacancies. Industries offering more causal employment, such as hospitality, are being disproportionately affected – largely brought about by a perfect storm of Covid-19 and Brexit. Staff testing positive for Covid-19 has had a massive impact on venues, particularly in the early stages of lockdown easing, when younger team members were not yet eligible for vaccination. Many venues have also been operating on skeleton staffing.  Why?  Mostly to reduce the number of bodies at risk of being exposed to the virus, and because they weren't generating enough revenue due to customer distancing requirements. This, coupled with the additional pressure of staff having to self-isolate due to a close contact testing positive for Covid, has meant that café and restaurant teams have been stretched to their absolute limit.
Recruitment crisis
As well as immediate staff shortages brought about by self-isolation requirements, hospitality is also in the midst of a major recruitment crisis. Like many other service industries, hospitality staff were either furloughed or let go during the first national lockdown. This has had a visible long-term knock-on effect on staffing. Many of those who suddenly found themselves out of work decided to take on jobs in other industries. Others used the time to consider a career change, looking to jobs with more sociable working hours or better working from home opportunities. As a result, many former employees have not returned to the sector. On top of short-term staffing challenges, this has, crucially, led to a major shortage of experienced staff and skill sets – making recruitment harder still. Brexit has also had a massive implication on recruitment. Thousands of international seasonal workers, often the backbone of the industry, have not been there to fill the roles they would otherwise have taken on.
Supply chain issues
As many of us have probably experienced first-hand in supermarkets on our weekly shop, Brexit and Covid-19 have also had a visible impact on food deliveries. Staff covid-isolation disruptions have meant that some produce suppliers have not been able to keep up with demand, while shortages of HGV drivers have resulted in deliveries not being fulfilled. For food businesses like restaurants and cafes, this has been highly disruptive to their day-to-day operations, with access to stock and menu items uncertain and vulnerable.
How have these challenges impacted businesses… and diners?!
Both staffing shortages and supply issues mean that venues have had to adapt their usual practices to ensure they can continue to operate effectively. We explore some of these impacts and how you may have noticed your dining out experience being a bit different from pre-Covid times.
Reduced menu options
Unstable supply chains mean that venues have been struggling to source essential menu items compared with before Covid 19 and Brexit. Affecting everything from wine and beer to beef and dairy, many venues have taken the decision to condense the size of their menu. One restaurant owner told me that during one of the hottest weekends in August, his bars were running out of several lines of beer because deliveries had not turned up when they had been expected – something we can agree is devastating for both business and us thirsty sun worshippers alike. If you're noticing fewer menu items to choose from in your favourite restaurants compared to before the pandemic, bear in mind that this has almost certainly been as a necessary step to help venues reduce menu supply chain vulnerability, subsequent food waste implications, and working within the means of reduced staff kitchen team.
Reduced opening hours/days
Hospitality staffing shortages have had a major impact on venues' opening hours. Speaking with several restaurant owners, one told me "There is not a day goes by where we don't have someone phoning to say they can't come in because they have to self-isolate, or are already self-isolating. It feels as if we're constantly fighting fires with staffing." Couple this with the struggle restaurants have had in recruiting both front-of-house and kitchen team members, venues are constantly being stretched to their absolute limit. Clearly, this has a knock-on effect on the service and the wellbeing of staff. Many venues, including The Gannet, have made the difficult decision to reduce the number of days they trade as a result of working with a smaller kitchen team despite advertising widely for positions.
Reduced guest capacity
Similarly, some venues have chosen to reduce the number of guests they can seat. As part of the campaign, I've visited a few restaurants where tables look empty and available, yet guests have been turned away. Speaking with General Managers, they've told me they've had no other option but to keep them vacant, as staff shortages across teams would compromise guests' service and experience. Across the city – and the country – managers and owners are being forced to make the tough choice between generating additional revenue, reputational standards, and protecting staff from working at unreasonable capacities.
Staff burnout
As we've come to find, while it may not look like it, venues are struggling to function at the same pre-pandemic capacities and guests' expectations. It's no secret that the hospitality sector can be a fast paced and highly pressurised working environment, even at the best of times. Coupled with the increased personal stress of being part of an understaffed workforce (intensified work demands and extensive working hours), staff are, without doubt, at real risk of 'burnout.' Furthermore, when we consider that we're moving into the Christmas period – traditionally the busiest time of year for the industry – hospitality businesses are truly in danger of being tipped over the edge without some form of change.
It's tough out there. But there's hope for the future…
Let's not forget that with challenges come opportunities.
As part of Plate up for Glasgow it's been exciting to see so many local businesses engaging with each other, coming together over shared difficulties for common solutions, and strengthening the local hospitality community.
Operational challenges have also highlighted the opportunities in reassessing existing supply chains. For many, the benefits found in working with more local producers has led to better, fresher produce, value in a shorter, more resilient supply chain, and direct investment back into the local economy.
Clearly, there are plenty of challenges for the hospitality sector to navigate in the coming months and years. And if there's one thing that has always impressed me about the industry is its resilience. A resilience powered by individuals who are genuinely passionate about food, about people, and about creating an experience for guests. But we can't take that passion for granted. Working hand in hand with our city's venues, Plate up for Glasgow has shown that future support for hospitality businesses is crucial, if we are to protect an industry that plays such an important part of our everyday lives and been a lifeline to so many since coming out of lockdown.