Burgers, wings and bar bites
Find them at: 43 Mitchell St, Glasgow G1 3LN
What it's all about:
Abandon Ship is a newly launched immersive bar, restaurant and retail hybrid in the heart of the city centre, which marries great food and drinks with warm Scottish hospitality and street art. The venue champions local independent producers and they're committed to using the best of Scotland's larder in their kitchen and bar, putting locality, quality and guest experience above all else.
Example* 'Food Hero' dish:
Crispy ox tongue, pickled mushrooms, "green sauce."
What makes it a 'Food Hero' dish? 
Tongue is an often wasted and undervalued ingredient, but the team at Abandon Ship are passionate about pushing their menu to encompass every part of the animal. As well as this, they use the root-to-shoot approach to veg, with all offcuts from chillies, ginger, shallots and spring onions making up their "green sauce". Shimeji mushrooms are also pickled, preserving them to create a low-waste sustainable dish sourced from local producers.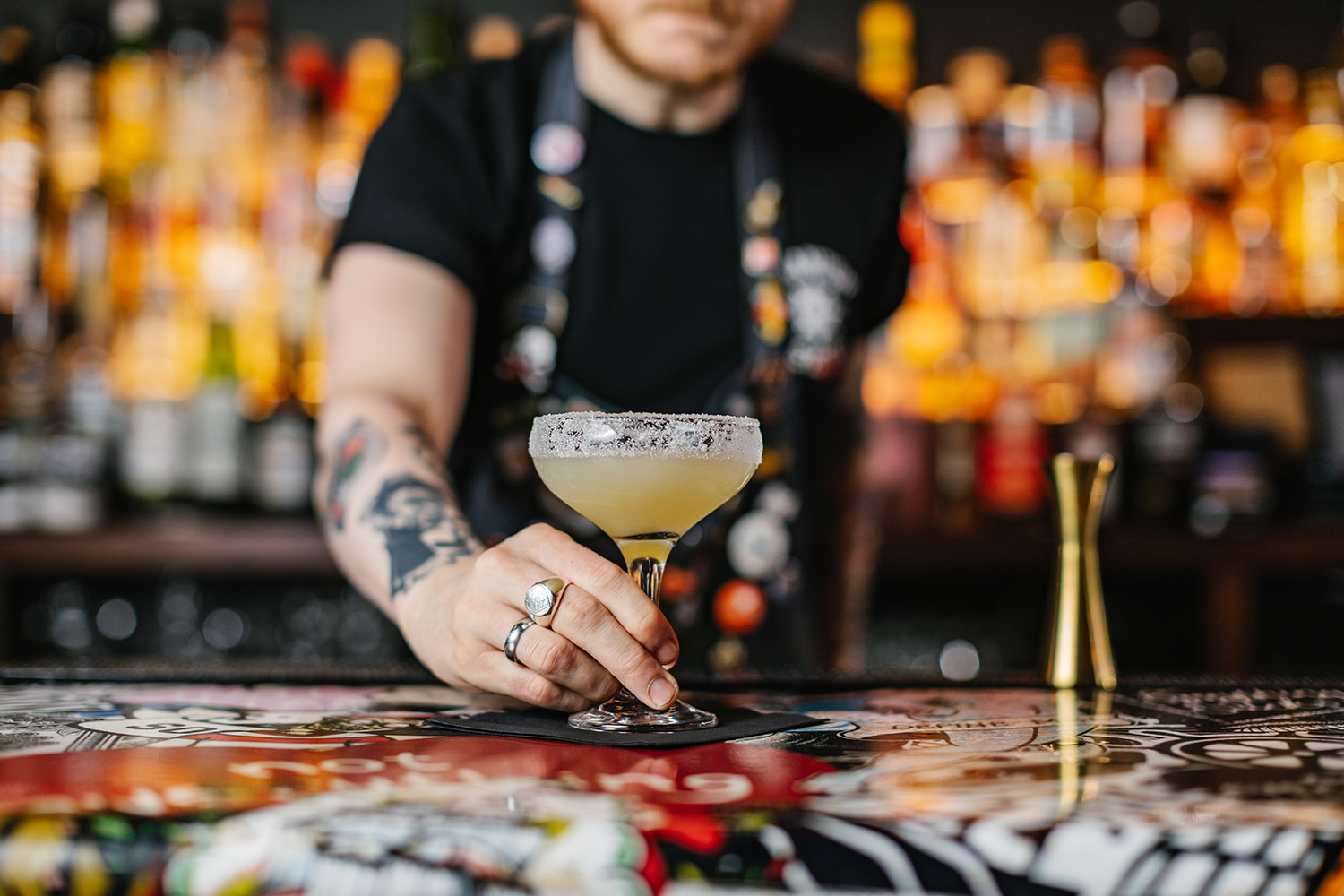 "Born out of our passion for quality, we believe in building a better future and one that's sustainable for all. From our ethically sourced packaging and custom cut and designed Abandon Ship apparel, right down to the liquid in your glass and the bird wing in your basket, we've considered every detail every step of the way. We're proud to support the Plate up for Glasgow movement as it channels what we believe in as a brand - reducing waste and improving sustainability is what we aim to achieve each day in our venues."  
-  John Lynch, Operations Manager, Abandon Ship
Please bear in mind...
*Dining options showcased on the Plate up for Glasgow site are examples only, and are subject to change.
Please bear in mind that as a food waste campaign that focuses on using surplus ingredients, dining options may change regularly. We think this is something that should be celebrated – although it does make it difficult to know in advance which options you'll be able to choose  from, or their availability. So when it's gone, it's gone. And when it's gone, there's no waste!
Participating venues are responsible for showcasing their own daily dining offers throughout the campaign period. We would strongly recommend contacting them directly to confirm details and availability before your visit to avoid disappointment.
Due to the nature of this campaign, catering for all dietary requirements may be limited. However, we have done our best to cater for as many needs as we can.
And of course, dining options are never created with ingredients that are past their sell-by date. "Leftover" food is just food that is surplus or unsold, which unfortunately happens all too often along food supply chains.