Find them at: Victoria House, 80 Victoria Rd, Glasgow G42 7AA
What it's all about:
Situated on Victoria Road in Glasgow's South Side, Bar Vini may look fairly unassuming on the outside, but inside it's a real gem of a place. With quirky artwork on the walls and a bespoke multi-coloured bar top, this venue offers a fun yet relaxed atmosphere to enjoy great food and drinks. Bar Vini's menu is made up of homemade and hearty Italian dishes, packed full of authentic flavours.  In our opinion, its signature cocktail list is worth booking a table for all on its own.
Example* 'Drink Hero' drink:
Homemade limoncello
What makes it a 'Drink Hero' drink?
With so many fresh lemons used throughout the kitchen and behind the bar, the team at Bar Vini decided that it was time to reroute this resource from the bin and craft their own homemade limoncello. Lemon peels and husks from juicing and garnishes are left to infuse in a jar of vodka and sugar, creating a classic Italian liqueur and perfect digestif after sampling some of their delicious Italian fare. 
---

Example* 'Drink Hero' cocktail: 
Natural Selection (Bar Vini House Limoncello, Basil Stalk-Infused Vodka, Select Aperitivo, house-made Cardamom Syrup) 
What makes it a 'Drink Hero' cocktail? 
Using their house limoncello from spent lemon husks as a key ingredient, this cocktail also incorporates other low waste elements. While their kitchen doesn't see much go to waste, basil stalks are often discarded - despite carrying a lot of flavour. Bar Vini decided to infuse their house vodka with the stalks for a week, creating a savoury and fragrant flavoured spirit, which is well balanced by their house-made cardamom sugar syrup.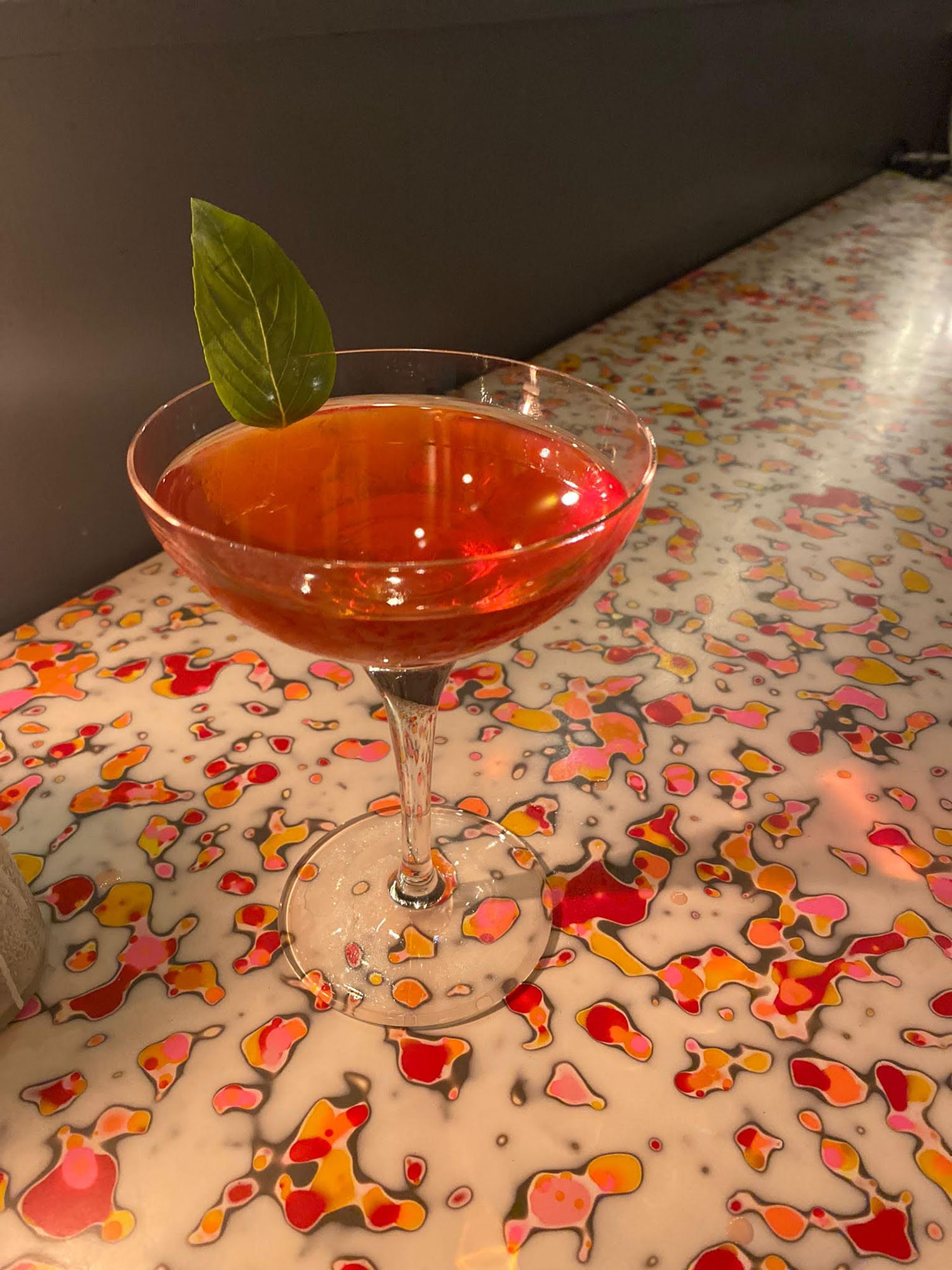 "When we first heard about Plate up for Glasgow, we were excited to be involved! The idea behind the campaign tied in with our desire to reduce even further the low volume food waste we already generate. We like a challenge and it's been really interesting to see how a little planning and preparation has led to some really interesting new drinks." 
- Stephen Duggan, General Manager, Bar Vini
Please bear in mind...
*Dining options showcased on the Plate up for Glasgow site are examples only, and are subject to change.
Please bear in mind that as a food waste campaign that focuses on using surplus ingredients, dining options may change regularly. We think this is something that should be celebrated – although it does make it difficult to know in advance which options you'll be able to choose  from, or their availability. So when it's gone, it's gone. And when it's gone, there's no waste!
Participating venues are responsible for showcasing their own daily dining offers throughout the campaign period. We would strongly recommend contacting them directly to confirm details and availability before your visit to avoid disappointment.
Due to the nature of this campaign, catering for all dietary requirements may be limited. However, we have done our best to cater for as many needs as we can.
And of course, dining options are never created with ingredients that are past their sell-by date. "Leftover" food is just food that is surplus or unsold, which unfortunately happens all too often along food supply chains.