Modern European, small plates
Find them at: 321 Great Western Rd, Glasgow G4 9HR
What it's all about:
Once predominantly a wine bar, Brett has broadened their focus on food to match their top-quality sustainable drinks and natural wine list. Here you'll find modern European inspired small plates, served by staff who are genuinely passionate about the provenance of the locally sourced ingredients and nose to tail dining ethos.  
Example* 'Food Hero' dish: 
Chicken yakitori skewers  
What makes it a 'Food Hero' dish? 
Yakitori is a quintessential Japanese barbeque dish, where chickens are butchered, skewered and cooked over hot coals. This dish is truly in the spirit of Plate up for Glasgow as the Yakitori technique makes use of the entire chicken, butchering the bird into all of its component parts – including the unfashionable ones. The skewers are coated in a sticky glaze made from the roasted chicken bones, cooking liquor and a sweetened soya sauce.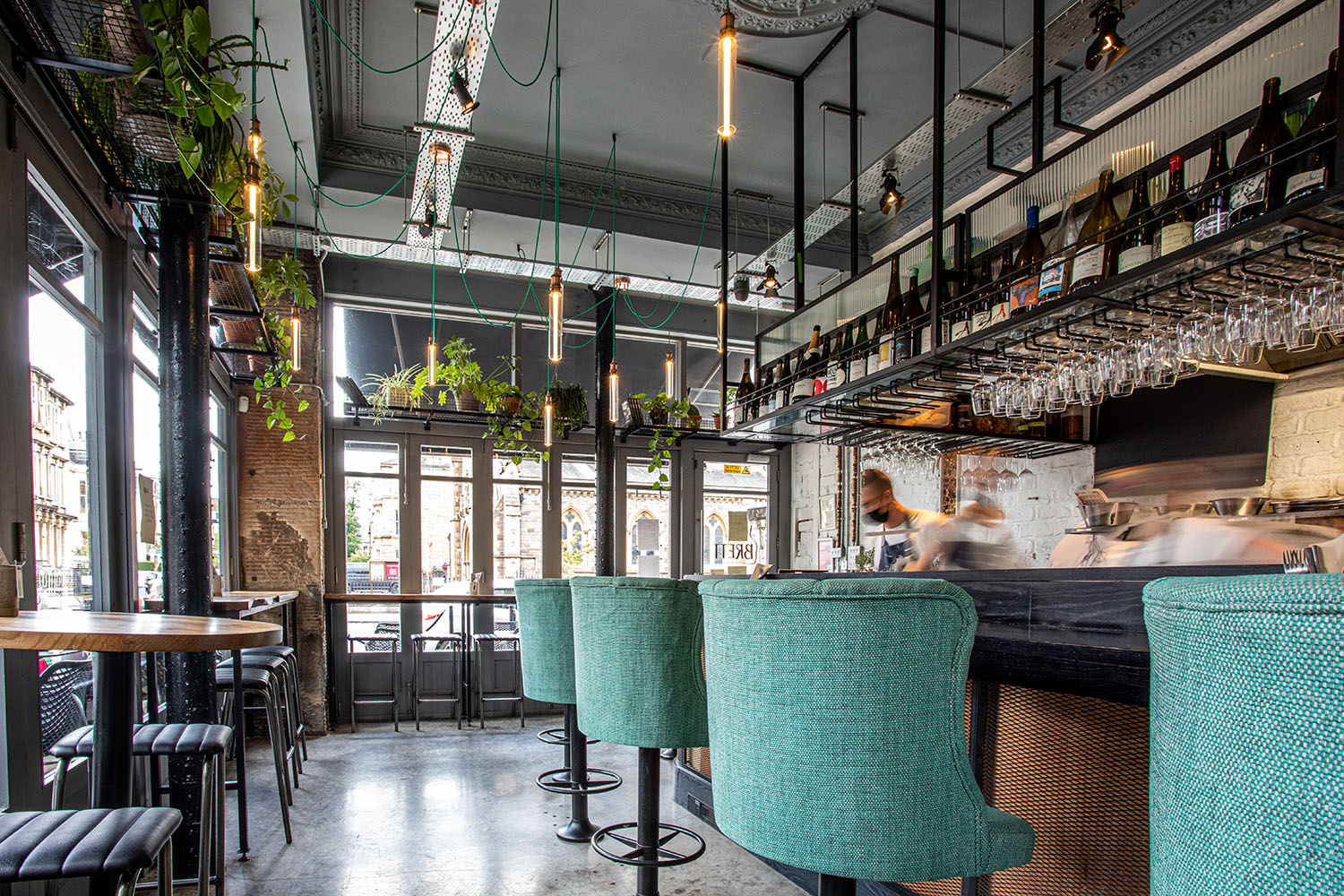 Meet the faces behind the campaign
"I'm thrilled to be a part of Plate up for Glasgow this year, and to have an opportunity to bring to light the importance of reducing food waste. Over the past few generations, the world has gotten further away from needing to use a product from tip to tail. As life has become more fast-paced, convenience products have become the norm, generating more waste.
Making the most of any product isn't some new hip way to run a restaurant. It's just good business, and a responsible way to cook. Whether you're making breadcrumbs from scraps, or using trim in a broth, it's important to be able to think on your feet and ask yourself "Can I use this in any other way?" We have the knowledge and tools at our disposal to reduce waste, it's just a matter of taking action, both in our restaurant kitchen and in our homes."
- Ronan Shaftoe, Head Chef, Brett
Please bear in mind...
*Dining options showcased on the Plate up for Glasgow site are examples only, and are subject to change.
Please bear in mind that as a food waste campaign that focuses on using surplus ingredients, dining options may change regularly. We think this is something that should be celebrated – although it does make it difficult to know in advance which options you'll be able to choose  from, or their availability. So when it's gone, it's gone. And when it's gone, there's no waste!
Participating venues are responsible for showcasing their own daily dining offers throughout the campaign period. We would strongly recommend contacting them directly to confirm details and availability before your visit to avoid disappointment.
Due to the nature of this campaign, catering for all dietary requirements may be limited. However, we have done our best to cater for as many needs as we can.
And of course, dining options are never created with ingredients that are past their sell-by date. "Leftover" food is just food that is surplus or unsold, which unfortunately happens all too often along food supply chains.