Brunch, burgers, small plates
Find them at: 734 Dumbarton Rd, Glasgow G11 6RD
What it's all about:
One of the youngest venues to be taking part in Plate up for Glasgow, Broken Pony are only a few months old - but these guys certainly know what they're doing. Serving up an eclectic menu that covers everything from brunch favourites, to daily changing small plates that you won't want to share with your pals, this café-bar pretty much covers all cravings. And that's before you've even had a chance to look at the cocktail menu…
Example* 'Food Hero' dish:
Aloo Gobi with pickled chilli, preserved lemon, crispy cauliflower leaves and pickled cauliflower dressing
What makes it a 'Food Hero' dish? 
Skin on potato offcuts are spiced to form the basis of the Aloo Gobi, transforming any potential potato waste into an Indian street food favourite. Cauliflower leaves and stalks generated from other menu dishes are saved and crisped up, adding another texture to the dish. Pickled chillies add a burst of heat and sharpness, whilst also extending their lifespan to reduce the chance of spoiling.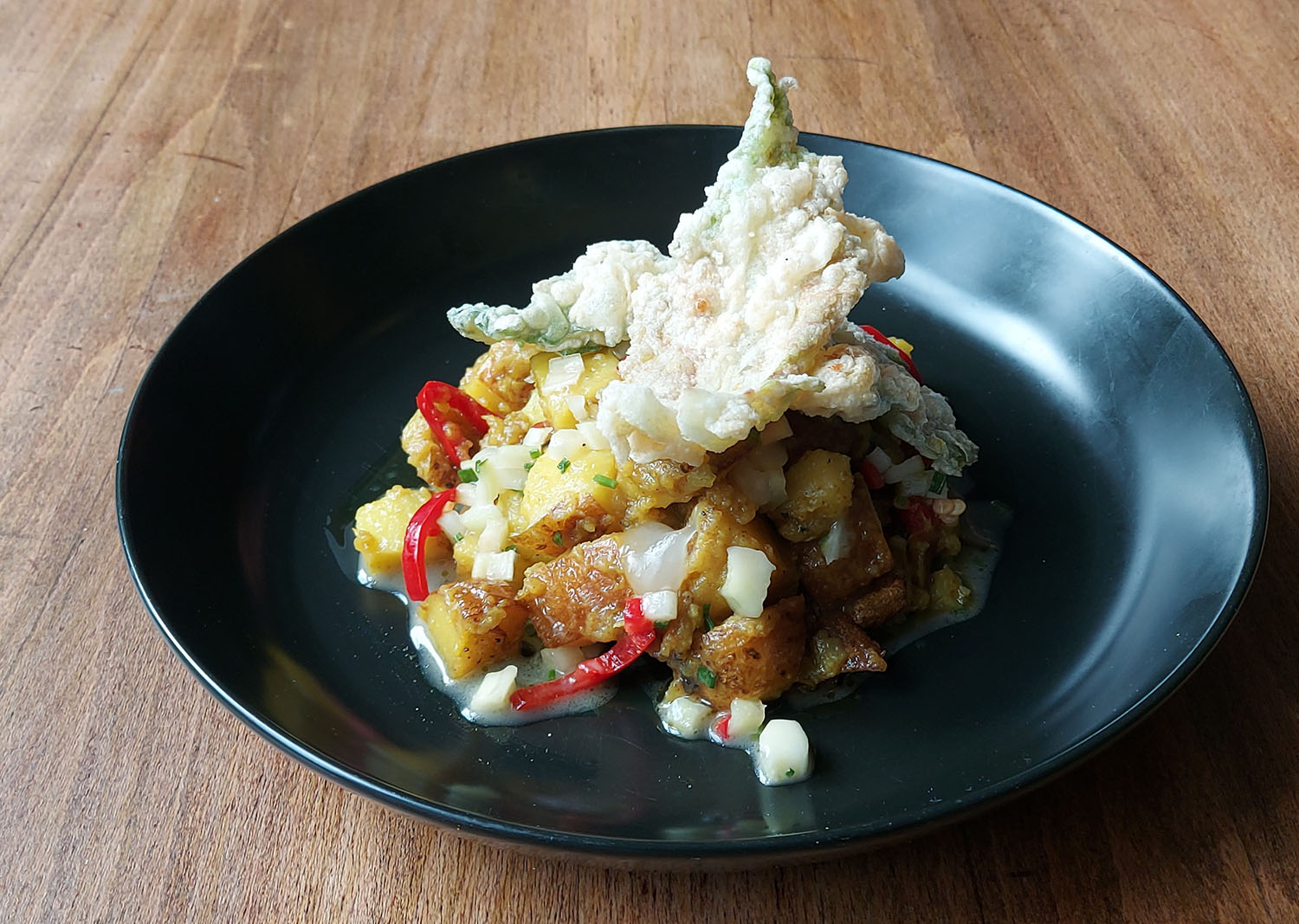 Call 0141 648 5669 to book.
"We were keen to be involved in Plate up for Glasgow as sustainability is something that's become more prevalent in bars across the UK. We're conscious of our waste and the damage it does to our planet, and Plate up for Glasgow is an excellent campaign that highlights this, as well as driving the message home that more needs to be done in the industry."
-  Zander Duncan, General Manger, Broken Pony
Please bear in mind...
*Dining options showcased on the Plate up for Glasgow site are examples only, and are subject to change.
Please bear in mind that as a food waste campaign that focuses on using surplus ingredients, dining options may change regularly. We think this is something that should be celebrated – although it does make it difficult to know in advance which options you'll be able to choose  from, or their availability. So when it's gone, it's gone. And when it's gone, there's no waste!
Participating venues are responsible for showcasing their own daily dining offers throughout the campaign period. We would strongly recommend contacting them directly to confirm details and availability before your visit to avoid disappointment.
Due to the nature of this campaign, catering for all dietary requirements may be limited. However, we have done our best to cater for as many needs as we can.
And of course, dining options are never created with ingredients that are past their sell-by date. "Leftover" food is just food that is surplus or unsold, which unfortunately happens all too often along food supply chains.