Scottish and Modern European
Find them at: 64 Albion St, Glasgow G1 1NY
What it's all about:
Glasgow institution Cafe Gandolfi celebrates its 42nd birthday this November. Since opening its doors, their desire to serve customers with the best quality food and experience has been underpinned by the ambition to ensure that as little food is wasted as possible.  Buying local and seasonal produce from as many 'sustainable' suppliers as feasible, whilst treating the produce simply and sensitively, characterises all that they do. Their Tim Stead artisan furniture has also been made to last and mature over the years, and today this venue still oozes as much charm and style as it ever has done.
Example* 'Food Hero' dish:

In-house hot smoked sea trout
What makes it a 'Food Hero' dish?
Cafe Gandolfi serve the home smoked sea trout with pickled watermelon, avocado purée, green beans, feta and pickled watermelon rind.  This dish uses smoking and pickling to showcase food preservation techniques which afford a longer shelf-life and as a result, far less waste. Café Gandolfi is even going one step further by plating up the watermelon rinds, which are entirely edible but often binned in place of the sweet pink fruit. Watermelon rinds offer a delicious fresh and firm bite and are lightly pickled, to cleanse your palette.  
---

Example* 'Food Hero' dessert dish:
Orange and Dark Chocolate Mousse
What makes it a 'Food Hero' dish?
The orange and dark chocolate mousse is served with salted caramel and a coffee crumb.  Cafe Gandolfi use the peel from freshly squeezed orange juice served at breakfast, to create the orange gel, whilst the unused egg whites from their fresh tagliatelle dish go into the chocolate mousse. This is a great example of how careful menu planning, and cross menu ingredient use ensures no food goes to waste, at the expense of putting on a delicious dish.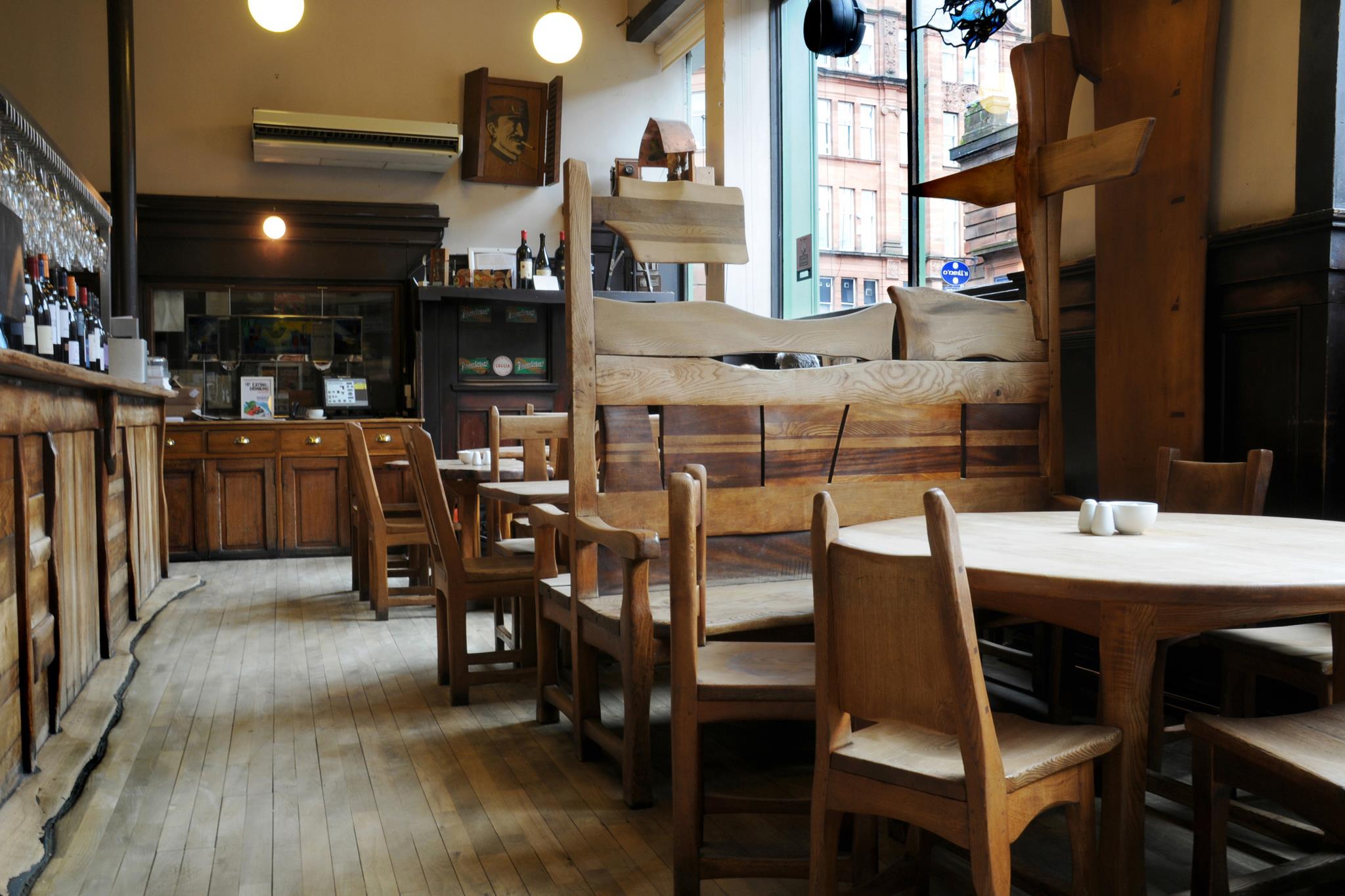 "When I heard about the campaign Plate up for Glasgow, I was more than happy to sign up and be part of it.  The campaign aligns very closely with our philosophy at Cafe Gandolfi, always striving for best practice in good house-keeping, reducing waste and using all our product and produce."
-  Seamus MacInnes, Owner, Café Gandolfi
Please bear in mind...
*Dining options showcased on the Plate up for Glasgow site are examples only, and are subject to change.
Please bear in mind that as a food waste campaign that focuses on using surplus ingredients, dining options may change regularly. We think this is something that should be celebrated – although it does make it difficult to know in advance which options you'll be able to choose  from, or their availability. So when it's gone, it's gone. And when it's gone, there's no waste!
Participating venues are responsible for showcasing their own daily dining offers throughout the campaign period. We would strongly recommend contacting them directly to confirm details and availability before your visit to avoid disappointment.
Due to the nature of this campaign, catering for all dietary requirements may be limited. However, we have done our best to cater for as many needs as we can.
And of course, dining options are never created with ingredients that are past their sell-by date. "Leftover" food is just food that is surplus or unsold, which unfortunately happens all too often along food supply chains.