Find them at: 28-32 Cathedral Square, Glasgow G4 0XA
What it's all about:
Celentano's is an Italian-inspired restaurant built from a passion of sharing good food and drinks with family and friends, by husband-and-wife team Dean and Anna Parker. They offer clever but wholesome dishes, made using the best seasonal ingredients from local and artisan producers. Celentano's menus are all built around a strong selection of in-house crafted foods, including bread, pasta, salumi, and even some cheeses. With Dean Parker's technical skill and Michelin restaurant experience, and the team's passion for championing fresh, organic produce, this recently opened restaurant is quickly becoming a city favourite.  
Example* 'Food Hero' dish:
Pappardelle, Dexter beef ragu and Corra Linn cheese 
What makes it a 'Food Hero' dish? 
As well as making the pasta in-house with locally sourced eggs and organic Gilchester flour, this dish actively makes use of all available ingredients to ensure as little as possible is wasted. Buying in half a cow each week, the team butcher the animal right down, mincing the back leg meat for the base of the ragu, with any offcuts from the menu's prime cuts selection also folded in. Any leftover or oxidised wine from the bar that can't be sold is used to cook down king oyster mushrooms, celeriac and shallots, adding depth of flavour and rerouting bar waste. To top it off, the ragu is finished with "day-old" chicken liver mouse, (that would no longer be sold on the main menu, but still perfectly good), and whey (a by-product from making their own Mossgiel ricotta), both adding a richness to the sauce for an unbelievable flavour. What better way to stave off Glasgow's wintry weather?!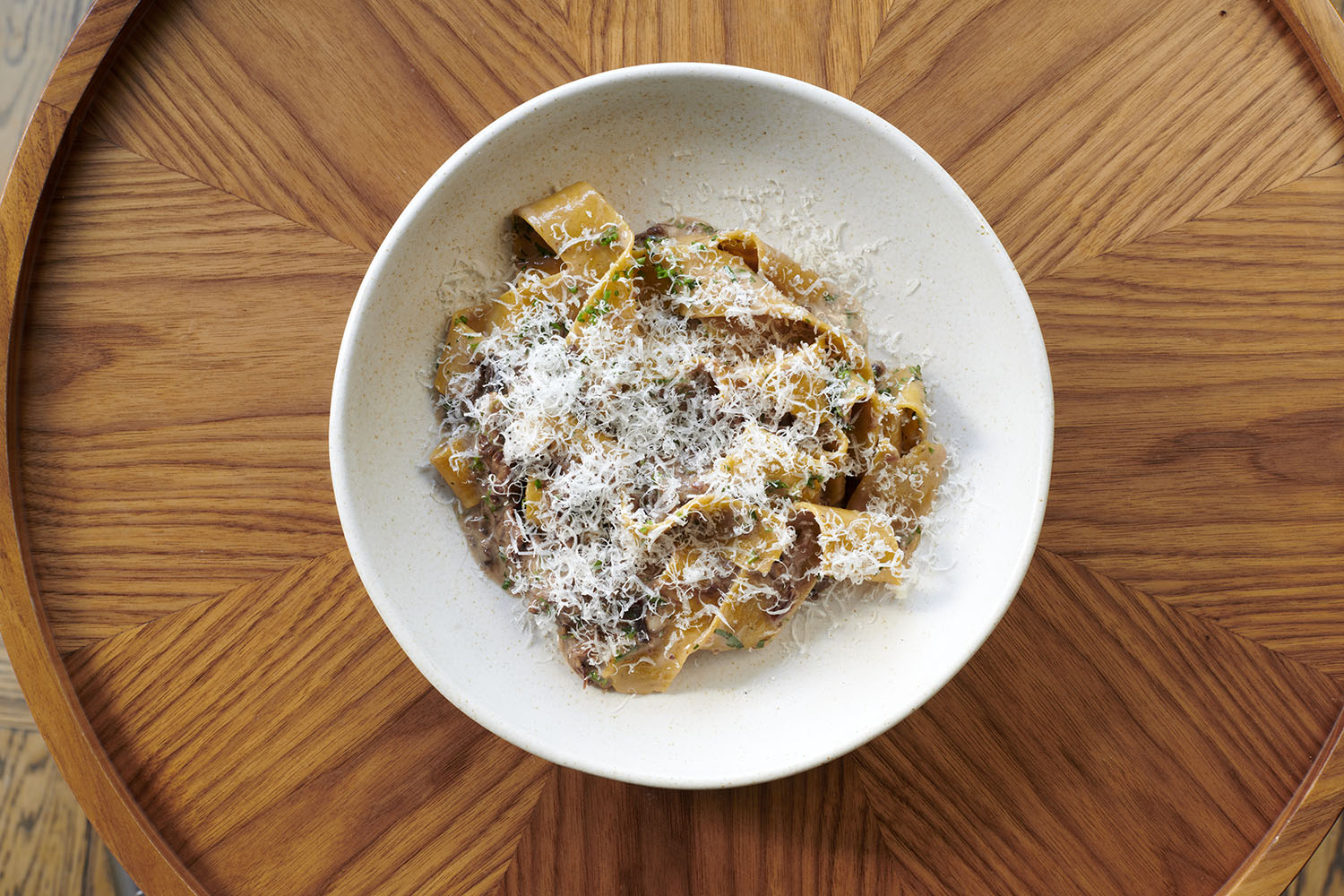 "Celentano's foundation was to reduce waste as much as possible. Dean builds his kitchen and cooking on an ethos of making as much as you can in house, from what is in season. We work closely with our suppliers, and build a menu around what is available each week. We do this to avoid using vegetables that would have to be transported from overseas and avoid wasting food. Doing so allows us to serve the freshest ingredients to our customers and is obviously more profitable for the business. This ethos is carried through to our drinks menu, with organic and biodynamic wine on tap to reduce glass wastage. When we heard about Plate up for Glasgow we were excited to get involved in the campaign as it chimed exactly with the principles we founded our restaurant on, and emphasises many of the low-waste cooking techniques we believe should be second nature in the kitchen."
- Anna Parker, Co-founder, Celentano's
Please bear in mind...
*Dining options showcased on the Plate up for Glasgow site are examples only, and are subject to change.
Please bear in mind that as a food waste campaign that focuses on using surplus ingredients, dining options may change regularly. We think this is something that should be celebrated – although it does make it difficult to know in advance which options you'll be able to choose  from, or their availability. So when it's gone, it's gone. And when it's gone, there's no waste!
Participating venues are responsible for showcasing their own daily dining offers throughout the campaign period. We would strongly recommend contacting them directly to confirm details and availability before your visit to avoid disappointment.
Due to the nature of this campaign, catering for all dietary requirements may be limited. However, we have done our best to cater for as many needs as we can.
And of course, dining options are never created with ingredients that are past their sell-by date. "Leftover" food is just food that is surplus or unsold, which unfortunately happens all too often along food supply chains.