Find them at: The Townhouse, Nelson Mandela Place, Glasgow G1 2LL
What it's all about:
Positioned just off Buchanan Street in Glasgow's city centre, this family run Thai restaurant has been feeding the city's rumbling tums for years. Chaophraya aims to bring an authentic taste of Thailand to our Dear Green place, with a menu full of classic dishes you know and love in addition to some signature creations.
Example* 'Drink Hero' cocktail:
Flora de Cana (Flor de Caña 12 rum, Velvet Falernum, chocolate bitters, pineapple, lime and sugar)
What makes it a 'Drink Hero' cocktail? 
This cocktail makes use of surplus kitchen ingredients, including any excess pineapple that was over prepped for the restaurant's pineapple fried rice dish. The fresh cubes of pineapple are dried instead of binned and used to add a burst of sweetness to this classic Thai cocktail. Discarded lemon peels, from fruit used in other cocktails, are dehydrated to ensure that all ingredients are repurposed right to the end.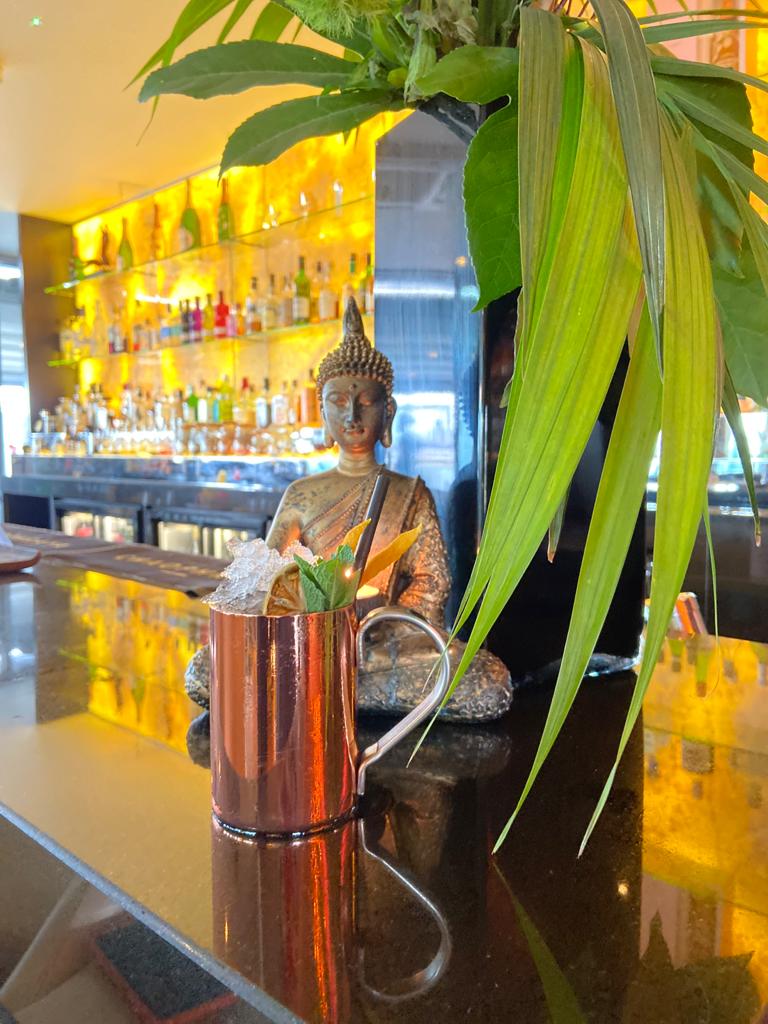 "We are delighted to champion this campaign and make a real difference in minimising wastage throughout all areas of our restaurant. We already work hard to cut down on plastics by using banana leaf as packaging, and food waste by partnering with food redistribution app, Too Good to Go. However, Plate up for Glasgow has encouraged us to rethink our bar waste as well as our restaurant food waste."
-  Kim Kaewkraikhot, Owner and Chef Director, Chaophraya
Please bear in mind...
*Dining options showcased on the Plate up for Glasgow site are examples only, and are subject to change.
Please bear in mind that as a food waste campaign that focuses on using surplus ingredients, dining options may change regularly. We think this is something that should be celebrated – although it does make it difficult to know in advance which options you'll be able to choose  from, or their availability. So when it's gone, it's gone. And when it's gone, there's no waste!
Participating venues are responsible for showcasing their own daily dining offers throughout the campaign period. We would strongly recommend contacting them directly to confirm details and availability before your visit to avoid disappointment.
Due to the nature of this campaign, catering for all dietary requirements may be limited. However, we have done our best to cater for as many needs as we can.
And of course, dining options are never created with ingredients that are past their sell-by date. "Leftover" food is just food that is surplus or unsold, which unfortunately happens all too often along food supply chains.