Find them at: 1114 Argyle St, Finnieston, Glasgow G3 8TD
What it's all about:
Finnieston veterans Crabshakk have been showcasing the best Scottish seafood "on the street" since opening their doors in 2009, and today, they continue to offer the best fish and shellfish available in Scotland. Their customer favourites of oysters, fruits de mer, and the ubiquitous Glasgow fish supper has remained unchanged since day one, while their daily specials champion seasonal, market fresh produce.
Example* 'Food Hero' dish:
Breaded fish tongue, bouillabaisse ketchup, fennel salad, parsley stalk oil
What makes it a 'Food Hero' dish? 
The tongue, a very underused piece of the fish is coated in breadcrumbs used from stale bread, as well as the shaved fennel salad where the trimmings go into the bouillabaisse along with fish bones saved from the fish supplier. The herb oil is made from the stalks of the herbs and the bouillabaisse ketchup, a condiment made with vinegar and sugar that extends its shelf life.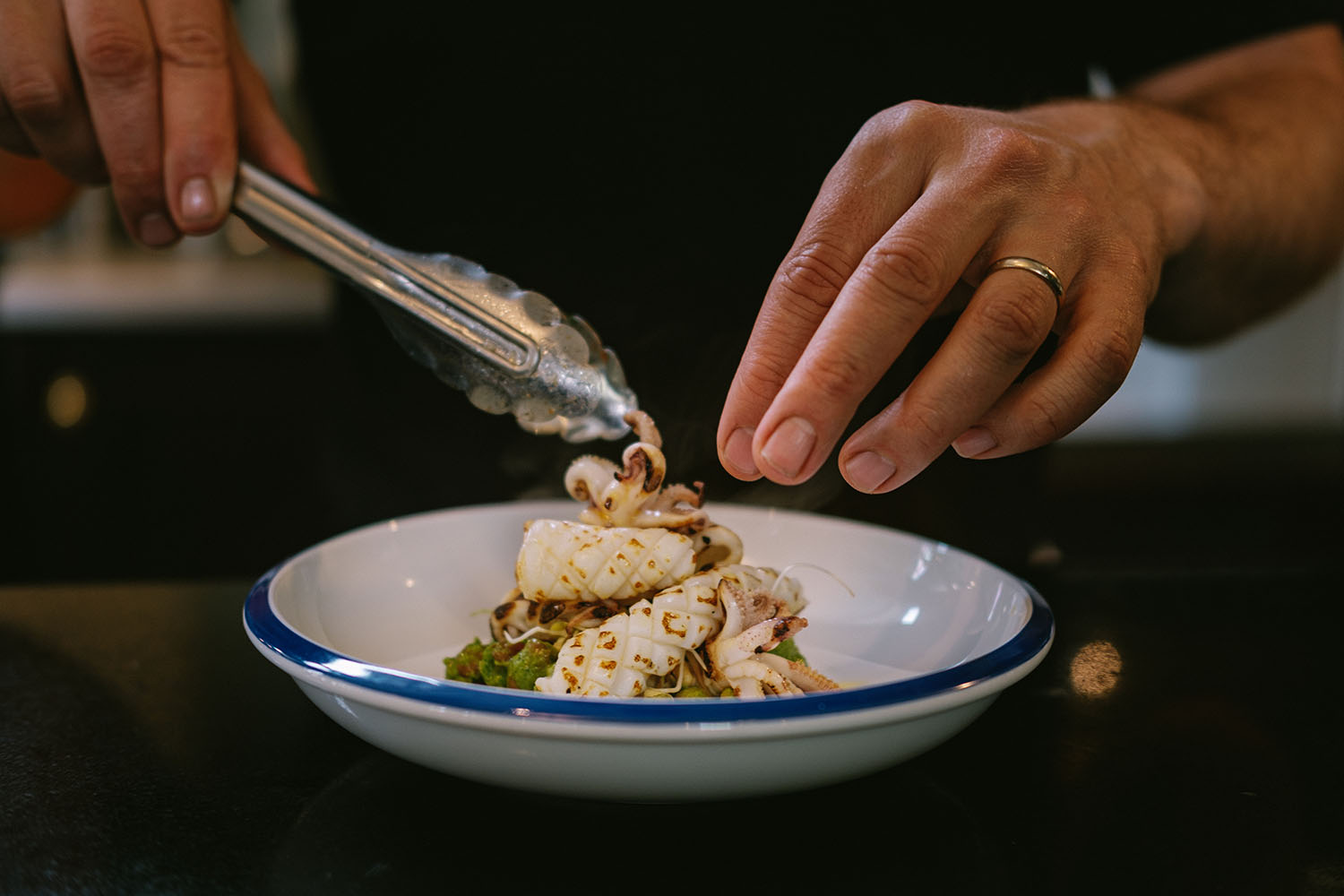 "With sustainability at the forefront of our minds, Plate up for Glasgow is bringing the industry together at a critical time. Highlighting the importance of community, working together and with our suppliers to create a more sustainable industry, not only helping the future of restaurants but impacting our future lives. The time is now."
- John Macleod, Owner, Crabshakk
Please bear in mind...
*Dining options showcased on the Plate up for Glasgow site are examples only, and are subject to change.
Please bear in mind that as a food waste campaign that focuses on using surplus ingredients, dining options may change regularly. We think this is something that should be celebrated – although it does make it difficult to know in advance which options you'll be able to choose  from, or their availability. So when it's gone, it's gone. And when it's gone, there's no waste!
Participating venues are responsible for showcasing their own daily dining offers throughout the campaign period. We would strongly recommend contacting them directly to confirm details and availability before your visit to avoid disappointment.
Due to the nature of this campaign, catering for all dietary requirements may be limited. However, we have done our best to cater for as many needs as we can.
And of course, dining options are never created with ingredients that are past their sell-by date. "Leftover" food is just food that is surplus or unsold, which unfortunately happens all too often along food supply chains.