Find them at: 85 Drygate, Glasgow, G4 0UT 
What it's all about:
Drygate have been brewing beer and serving up food in the historic heart of Glasgow since 2014. They believe that good beer and great food should be accessible to everyone, without making a huge impact on the environment.  With planet in mind, the brewery has made a number of big changes to reduce its carbon footprint in recent years, ensuring brewing by-products are repurposed rather than binned. The team also work with a number of environmental charities and organisations. We'll drink to that!
Example* 'Drink Hero':
Spare Parts (zero-waste beer)
What makes it a 'Drink Hero' offering? 
We're excited to announce that Drygate are brewing a brand new zero-waste beer for Plate up for Glasgow! The beer will be brewed using surplus 'waste' bread, which acts as an aid to fermentation – a vital part of the brewing process. Drygate are also hoping to flavour Spare Parts with a mix of surplus, bruised or wonky fruits, depending on availability. This innovative beer is a great example of how, through collaboration with other industries, 'waste' foods can be rerouted from landfill and turned into something delicious.
---

Example* 'Food Hero' dish:
Daily changing dishes created from surplus and donated food
What makes it a 'Food Hero' dish? 
Through collaboration, the kitchen team at Drygate will be making use of any donations of unwanted surplus from local large food service companies. Think of it as the ultimate Ready, Steady Cook! challenge, where chefs will have to think on their feet every morning to come up with a range of new dishes based on the food they receive. These dishes will directly contribute to reducing food waste as Drygate rescue perfectly good food that would otherwise be destined for landfill.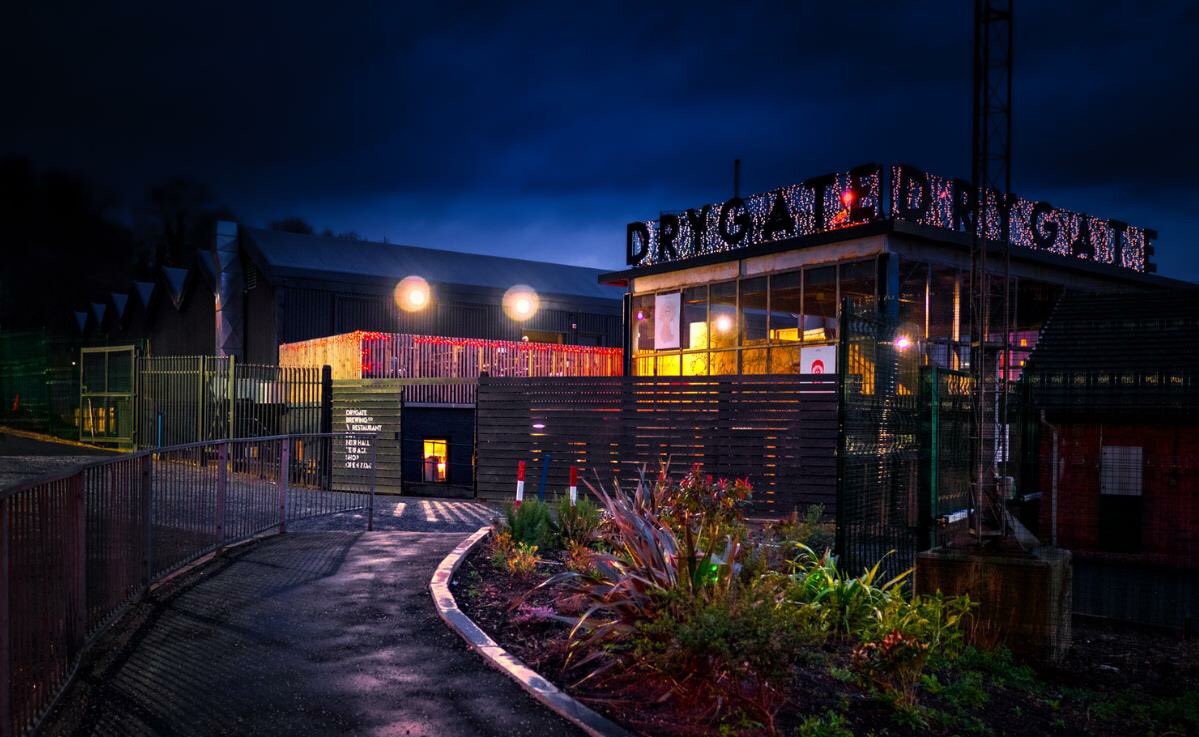 "Producing meals and beer have traditionally contributed heavily to waste, but that doesn't have to be the case. We've made huge strides in previous years to give spent grain from the brewing process, vegetable scraps, off-cuts, and other produce a second life. We're eager to explore new sustainable practices, and excited to have the opportunity to get creative and work on solutions that work for our guests, loyal beer fans, suppliers, and staff.
At a time when so many are going without food, it's even more important for us to recognise the privilege that we have and share what we can. For this reason, as part of Plate up for Glasgow we're brewing a zero-waste beer, and keen to welcome guests to sample it alongside our 'surplus food' menu. It's fantastic to be involved in a scheme with so many other Glasgow-based businesses; we're delighted to be included with the likes of Eusebi's Restaurant & Deli, Ka Pao, Café Gandolfi, and other neighbours."
- Matt Corden, Managing Director, Drygate
Please bear in mind...
*Dining options showcased on the Plate up for Glasgow site are examples only, and are subject to change.
Please bear in mind that as a food waste campaign that focuses on using surplus ingredients, dining options may change regularly. We think this is something that should be celebrated – although it does make it difficult to know in advance which options you'll be able to choose  from, or their availability. So when it's gone, it's gone. And when it's gone, there's no waste!
Participating venues are responsible for showcasing their own daily dining offers throughout the campaign period. We would strongly recommend contacting them directly to confirm details and availability before your visit to avoid disappointment.
Due to the nature of this campaign, catering for all dietary requirements may be limited. However, we have done our best to cater for as many needs as we can.
And of course, dining options are never created with ingredients that are past their sell-by date. "Leftover" food is just food that is surplus or unsold, which unfortunately happens all too often along food supply chains.