Find them at: 152 Park Rd, Glasgow G4 9HB
What it's all about:
Eusebi Restaurant & Deli is a West End neighbourhood favourite, bringing an authentic taste of Italy to Glasgow. Using artisan Italian ingredients and locally sourced, seasonal Scottish produce, the passionate team of chefs recreate classic family recipes passed down through the generations.
Example* 'Food Hero' dish:
The "humble" cauliflower with almond pesto & "Mossgiel" ricotta
What makes it a 'Food Hero' dish?
This dish uses the whole cauliflower, from its leaf right through to its core. The main cauliflower, including the leaves, is oven roasted, while the core is used to make a fine raw crumb and crunchy shaved slivers for additional texture.
Additional leaves are used to make a cauliflower leaf and almond pesto, served alongside freshly made ricotta using Mossgiel milk. The whey, a by-product from making the ricotta, is set aside to make a flavoursome dressing with oil and vinegar.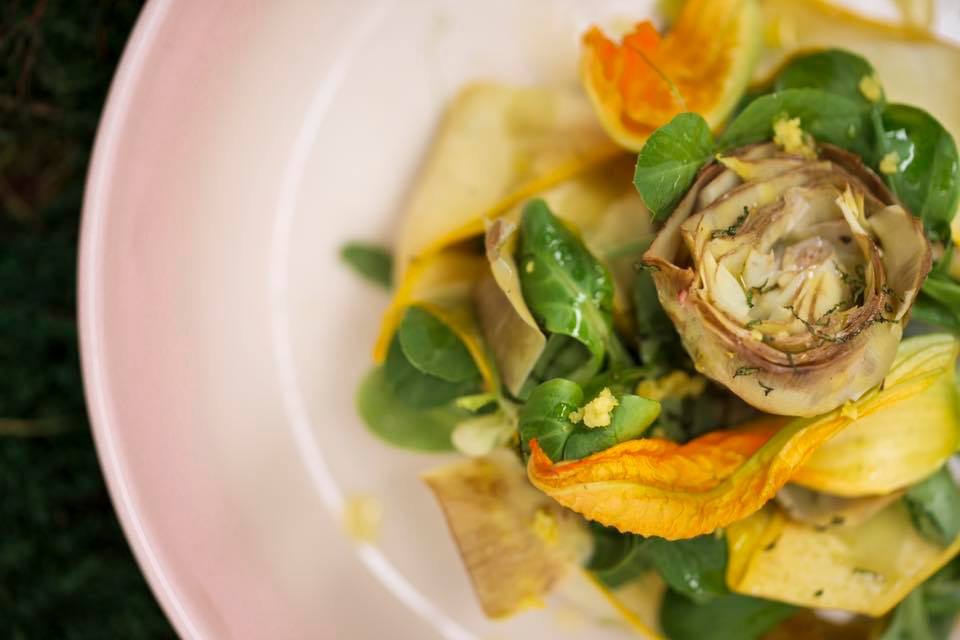 Meet the faces behind the campaign
"By coming together through Plate up for Glasgow, we can rebuild our local economies, our businesses and learn together to become more sustainable and ultimately more profitable."
- Giovanna Eusebi, Founder and Owner, Eusebi Restaurant and Deli
Please bear in mind...
*Dining options showcased on the Plate up for Glasgow site are examples only, and are subject to change.
Please bear in mind that as a food waste campaign that focuses on using surplus ingredients, dining options may change regularly. We think this is something that should be celebrated – although it does make it difficult to know in advance which options you'll be able to choose  from, or their availability. So when it's gone, it's gone. And when it's gone, there's no waste!
Participating venues are responsible for showcasing their own daily dining offers throughout the campaign period. We would strongly recommend contacting them directly to confirm details and availability before your visit to avoid disappointment.
Due to the nature of this campaign, catering for all dietary requirements may be limited. However, we have done our best to cater for as many needs as we can.
And of course, dining options are never created with ingredients that are past their sell-by date. "Leftover" food is just food that is surplus or unsold, which unfortunately happens all too often along food supply chains.