Modern European, small plates
Find them at: 140 Elderslie St, Glasgow G3 7QF
What it's all about:
Five March are a casual and contemporary restaurant offering vibrant sharing plates, showcasing truly seasonal and local produce. As well as a whole host of delectable dishes, Five March's menu also boasts an irresistible selection of cocktails and organic wines.
Example* 'Food Hero' dish:
Turbot with XO sauce, rainbow kale, tomato concasse and dashi broth
What makes it a 'Food Hero' dish? 
This dish uses the turbot from head to tail – quite literally. The fillet is served with XO sauce, which sees the fish trim and skirt slowly fried with chilli, garlic and spring onion, for a heady, umami flavour, and is topped with the cured fish cheeks. Discarded bones are used to form the basis of the dashi broth, and the fish skin is dehydrated and turned into a powder which acts as a delicate seasoning across the whole dish. We love this innovative approach to using the whole fish in so many different ways!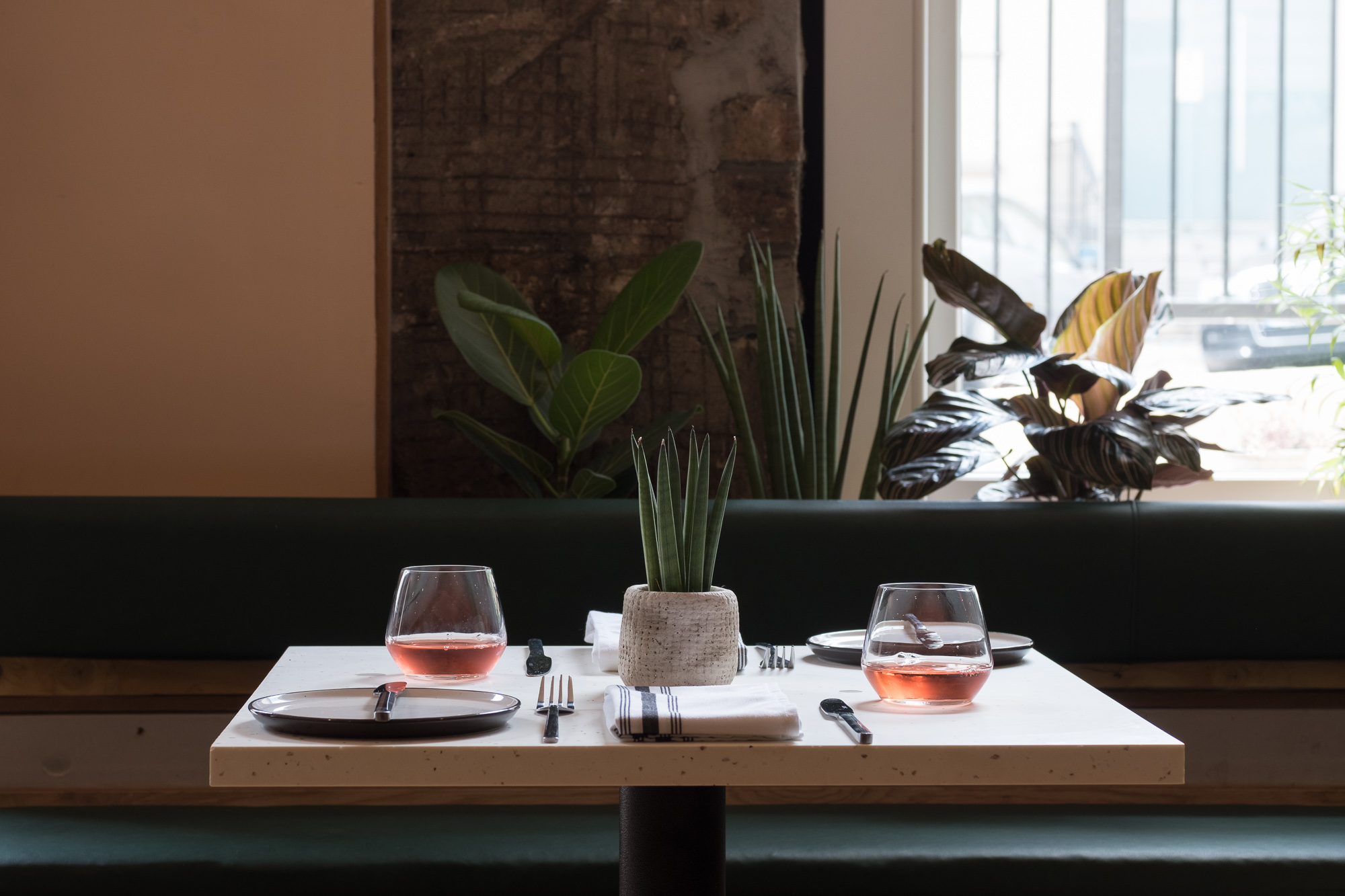 Meet the faces behind the campaign
"Five March have been conscious of sustainable practice since our inception in 2018, utilising fermentation, pickling and unusual cuts as a basis for menu creation. We have also been proactive in researching alternatives to single use for front of house operations. Plate up for Glasgow is something our city should be proud to take part in, raising awareness that little more than planning and care can have huge impact on the sustainability of our city and the industry we've built a home in."
-  Joanna Nethery, Co-founder, Five March
Please bear in mind...
*Dining options showcased on the Plate up for Glasgow site are examples only, and are subject to change.
Please bear in mind that as a food waste campaign that focuses on using surplus ingredients, dining options may change regularly. We think this is something that should be celebrated – although it does make it difficult to know in advance which options you'll be able to choose  from, or their availability. So when it's gone, it's gone. And when it's gone, there's no waste!
Participating venues are responsible for showcasing their own daily dining offers throughout the campaign period. We would strongly recommend contacting them directly to confirm details and availability before your visit to avoid disappointment.
Due to the nature of this campaign, catering for all dietary requirements may be limited. However, we have done our best to cater for as many needs as we can.
And of course, dining options are never created with ingredients that are past their sell-by date. "Leftover" food is just food that is surplus or unsold, which unfortunately happens all too often along food supply chains.