Find them at: 99 Kings Inch Drive, Glasgow G51 4FB
What it's all about:
IKEA offers a modern taste of Sweden with honest, affordable and appetising food. From Swedish meatballs and veggie hotdogs to coffee and cakes, they have a wide range of Scandi favourites to tuck into. Whether you're grabbing a pick-me-up after the checkout or taking something back to enjoy in your newly furnished home, you'll be sure to enjoy a taste of Sweden here in Scotland. 
Example* 'Food Hero' dish:
Waste-saving Smorgas 
What makes it a 'Food Hero' dish? 
IKEA's waste-saving Smorgas (open sandwiches), showcase the flavours of Sweden while making use of a wide variety of ingredients that would otherwise be going to waste. Whether it's over-production of plant balls, excess stock of salmon gravlax or veg they've pickled to preserve, they'll be creating delicious lunch time treats. These waste-saving Smorgas will change on a daily basis depending on what's available – what a perfect excuse to visit them again and again.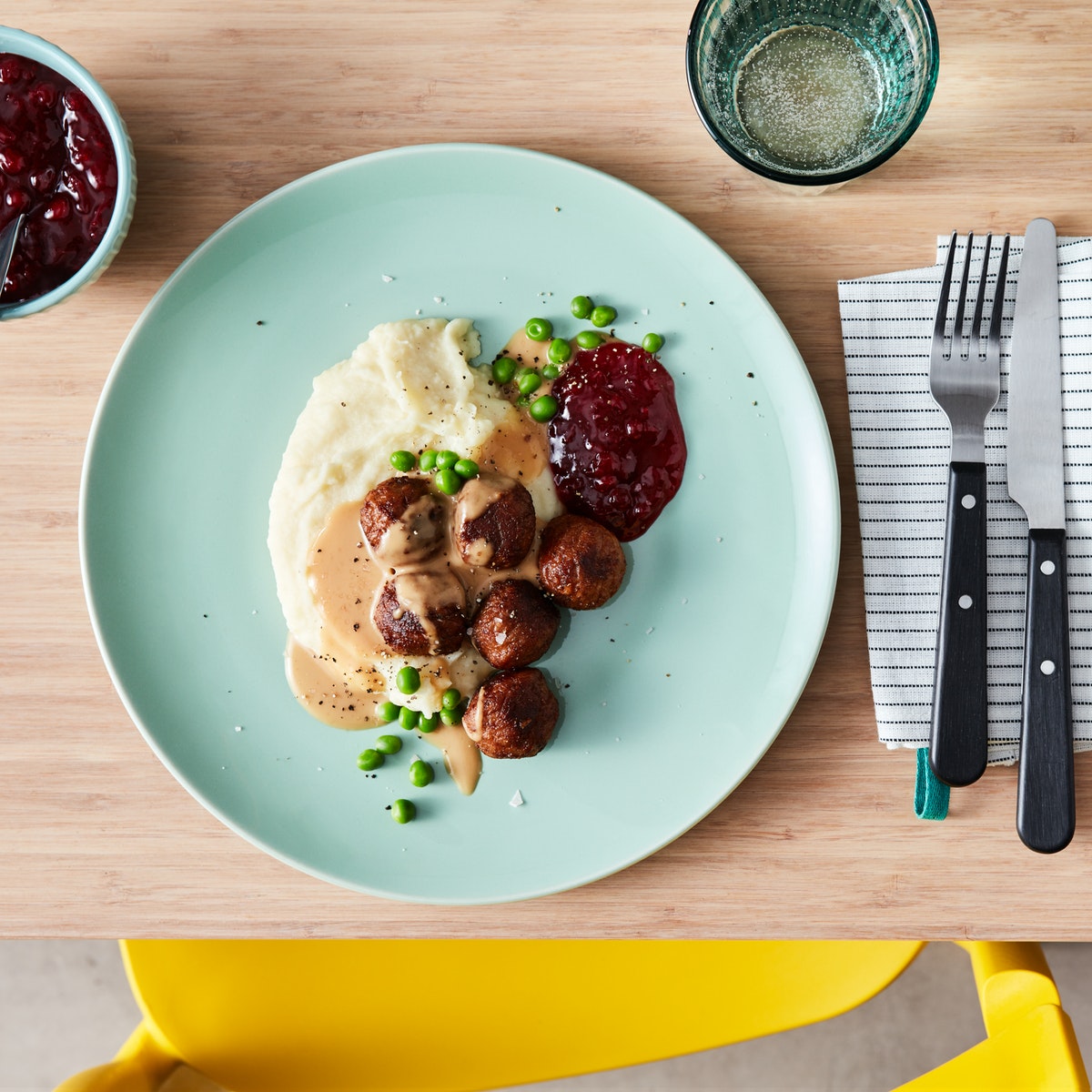 "At IKEA we want to have a positive impact on people, society and the planet. For us, it's about balancing economic growth and positive social impact with environmental protection and regeneration. Our passion for sustainability has culminated in our Global Sustainability Strategy with our ambitions and commitments set for 2030 in line with the UN Sustainability Development Goals. Naturally food plays a huge part in this and, with one third of all food going to waste, we have set ourselves the target to reduce food waste in the UK by 50% in 2021. Plate up for Glasgow is a great initiative that is raising awareness of the issue to the consumer and has encouraged us to think even further outside the box in how we can perform better to support the food waste agenda." 
- Pete Nielsen, Food Manager, IKEA
Please bear in mind...
*Dining options showcased on the Plate up for Glasgow site are examples only, and are subject to change.
Please bear in mind that as a food waste campaign that focuses on using surplus ingredients, dining options may change regularly. We think this is something that should be celebrated – although it does make it difficult to know in advance which options you'll be able to choose  from, or their availability. So when it's gone, it's gone. And when it's gone, there's no waste!
Participating venues are responsible for showcasing their own daily dining offers throughout the campaign period. We would strongly recommend contacting them directly to confirm details and availability before your visit to avoid disappointment.
Due to the nature of this campaign, catering for all dietary requirements may be limited. However, we have done our best to cater for as many needs as we can.
And of course, dining options are never created with ingredients that are past their sell-by date. "Leftover" food is just food that is surplus or unsold, which unfortunately happens all too often along food supply chains.