South East Asian influenced, small plates
Find them at: 26 Vinicombe St, Glasgow G12 8BE
What it's all about:
Infusing a taste of Southeast Asia with some of Scotland's finest produce, Ka Pao's small plates dining style takes you on a flavour filled journey across the continent dish after dish. If you're anything like us, you'll struggle not to want to order the whole menu, so be prepared to find yourself making another booking before you've even left!
Example* 'Food Hero' dish:
Thai fish cakes with ajat pickle
What makes it a 'Food Hero' dish? 
This dish uses the trim of hake and sea trout, as well as any scallops that are too small for the scallop dish on the menu. These 'offcuts' are combined with a paste made from lemongrass, galangal, garlic, shallots, chilli and fish sauce, for light yet full flavoured fishcakes. Cucumber is also pickled to maximise its lifespan, along with shallots, chillies and coriander, and served as a fresh accompaniment to the dish.
---

Example* 'Drink Hero' cocktail:
Thai basil daquiri (Rum, Thai basil and lemongrass syrup and 'citrus stock')
What makes it a 'Drink Hero' cocktail?
This cocktail makes use of the lime husks that are left over from the kitchen team, which are paired with citric, malic and tartaric acids to create a punchy citrus cordial. The daquiri also includes an aromatic syrup, flavoured with wilted Thai basil leaves and stems that don't make it onto the plate, and lemongrass stalks that are too coarse for curry pastes but still full of flavour. Speaking from experience, this cocktail is the perfect way to start your Ka Pao experience!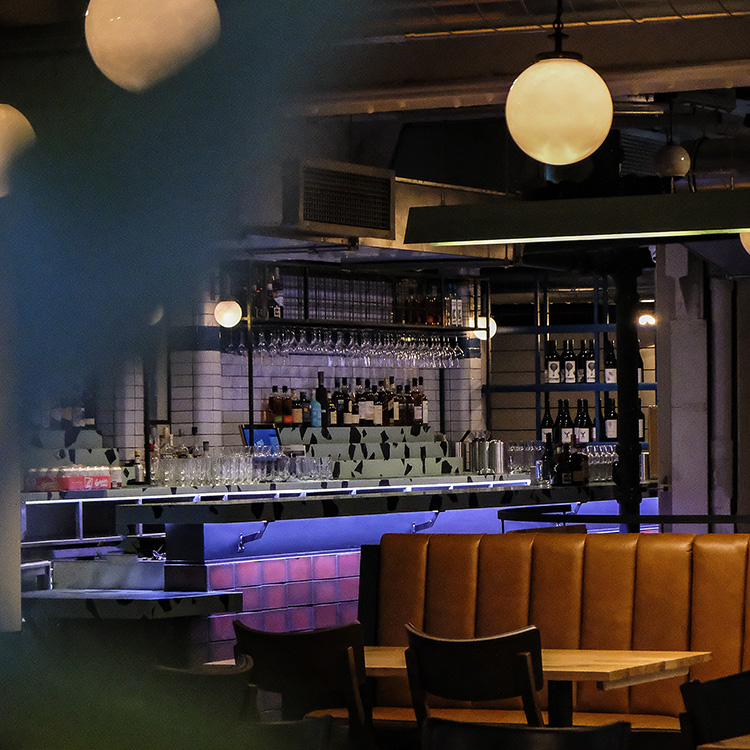 Meet the faces behind the campaign
"One of our core aims at Ka Pao is to ensure that we work as sustainably as possible, including throughout the dishes we serve. While our menu centres around the flavours and ingredients of Southeast Asian cooking, we're always looking at how we can marry these influences with the produce we have here in Scotland - to us, making use of quality local ingredients and reducing our environmental footprint makes perfect sense. Working in Asian kitchens, food waste just isn't a thing - everything gets used - so it's always been part of our kitchen ethos to work with those principles in mind. Plate up for Glasgow is a great campaign that champions this, raises awareness of a huge problem within our industry, and challenges thinking about the food waste we generate." 
- Sandy Browning, Head Chef, Ka Pao 
Please bear in mind...
*Dining options showcased on the Plate up for Glasgow site are examples only, and are subject to change.
Please bear in mind that as a food waste campaign that focuses on using surplus ingredients, dining options may change regularly. We think this is something that should be celebrated – although it does make it difficult to know in advance which options you'll be able to choose  from, or their availability. So when it's gone, it's gone. And when it's gone, there's no waste!
Participating venues are responsible for showcasing their own daily dining offers throughout the campaign period. We would strongly recommend contacting them directly to confirm details and availability before your visit to avoid disappointment.
Due to the nature of this campaign, catering for all dietary requirements may be limited. However, we have done our best to cater for as many needs as we can.
And of course, dining options are never created with ingredients that are past their sell-by date. "Leftover" food is just food that is surplus or unsold, which unfortunately happens all too often along food supply chains.