Modern European, small plates
Find them at: 920 Sauchiehall St, Finnieston, Glasgow G3 7TF
What it's all about:
One of the true pioneers of "small plate" dining in Glasgow, Ox and Finch pairs some of the country's best local produce with the flavours of modern Scottish and European cuisine. Having been awarded a Michelin Guide Bib Gourmand for the seventh year in a row, you're guaranteed to sample top quality cooking in a relaxed and informal setting.
Example* 'Food Hero' dish:
Poached hake, almond crust, ajo blanco, rocket and capers
What makes it a 'Food Hero' dish? 
This dish makes the most of leftover sourdough by soaking it in almond milk before blitzing with garlic and almonds to create a delicious white gazpacho ajo sauce. Leftover sourdough breadcrumbs are also incorporated into the almond crust on the hake. To make the most of notoriously perishable rocket, the leaves are infused with capers and oil, to a create a vibrant and flavoursome rocket oil.
Example* 'Drink Hero'cocktail:
Candied Pecan Old Fashioned

What makes it a 'Drink Hero' cocktail?
This twist on an Old Fashioned turns a delicious kitchen by-product into a crucial cocktail component. One Ox and Finch menu dish sees pecan nuts marinated in a simple sugar syrup to enhance their sweetness, but once the candying process is complete the residual syrup would normally go to waste. With this cocktail, however, the leftover nut syrup is used to flavour bourbon and bitter, for an irresistibly festive autumnal drink.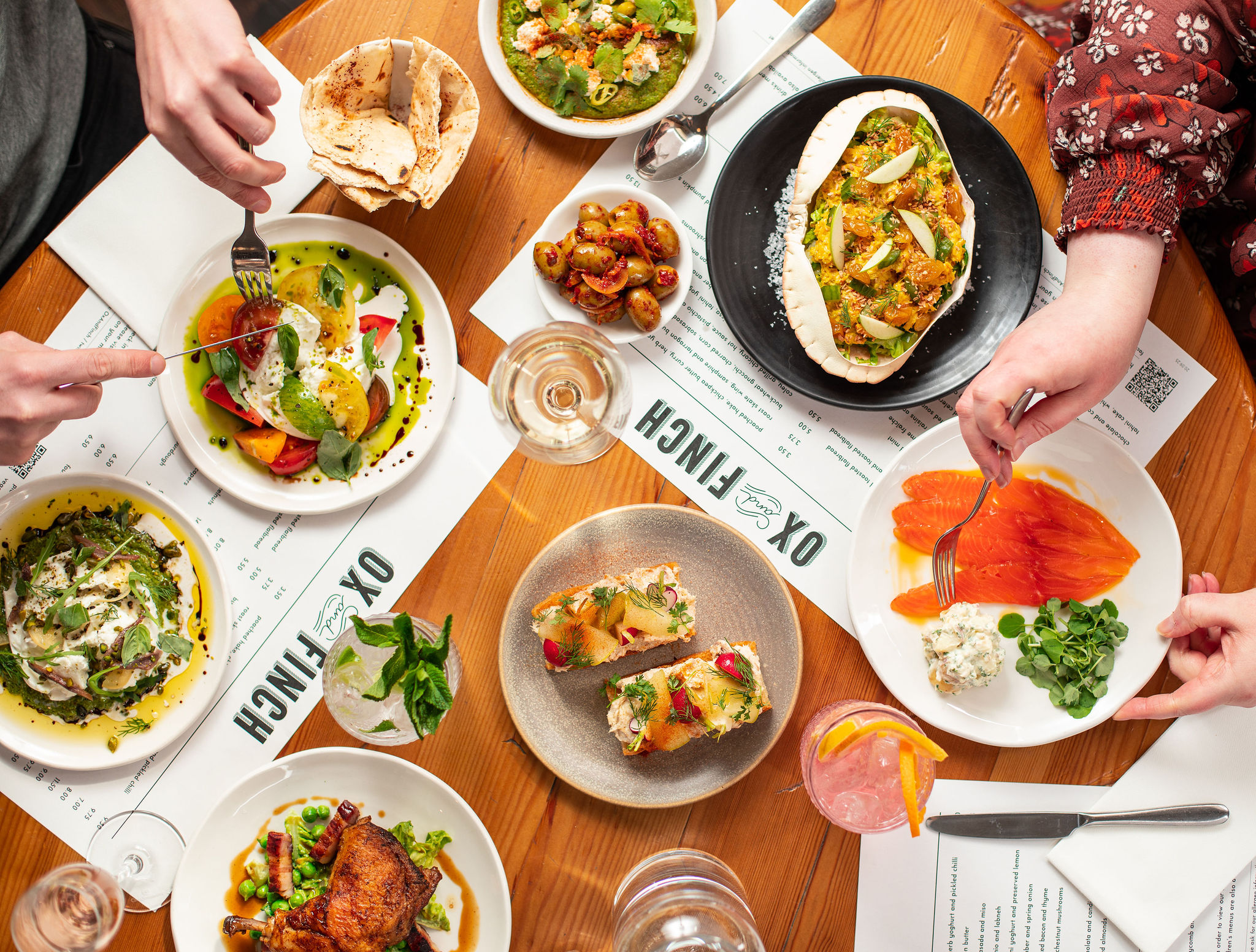 "Plate up for Glasgow offers a real opportunity to showcase our city's culinary innovations to visitors from all over the world - and moving to more modern and sustainable methods within our cooking, service, manufacturing and supply chains is the next logical step as we look to reduce our carbon footprint."
- Jonathan MacDonald, Founder, Ox and Finch
Please bear in mind...
*Dining options showcased on the Plate up for Glasgow site are examples only, and are subject to change.
Please bear in mind that as a food waste campaign that focuses on using surplus ingredients, dining options may change regularly. We think this is something that should be celebrated – although it does make it difficult to know in advance which options you'll be able to choose  from, or their availability. So when it's gone, it's gone. And when it's gone, there's no waste!
Participating venues are responsible for showcasing their own daily dining offers throughout the campaign period. We would strongly recommend contacting them directly to confirm details and availability before your visit to avoid disappointment.
Due to the nature of this campaign, catering for all dietary requirements may be limited. However, we have done our best to cater for as many needs as we can.
And of course, dining options are never created with ingredients that are past their sell-by date. "Leftover" food is just food that is surplus or unsold, which unfortunately happens all too often along food supply chains.