Find them at: 1131 Argyle St, Finnieston, Glasgow G3 8ND
What it's all about:
A firm Finnieston favourite, Porter & Rye are well known for their commitment to sourcing some of the best ingredients available in Scotland's larder, working with a range of local suppliers and small producers. All meat is reared using sustainable farming methods, with full traceability, and the beef is aged in-house, to ensure top quality and flavour. Porter & Rye's cocktail menu also works in harmony with the seasons, giving you plenty of sustainable quaffable pairings to choose from.
Example 'Food Hero' starter dish:
Roasted Bone Marrow, Braised Ox Cheek, Arugula & Roast Garlic Pesto, Black Pepper Crisp
Example 'Food Hero' main dish:
Gaindykehead Farm Hanger Steak, Bone Broth, Jamesii Potato
What makes these 'Food Hero' dishes?
This starter and main combination are a great example of how cleverly designing a menu can work to reduce food waste. The ox cheek is trimmed of fat and sinew and is slow cooked for over six hours, turning a usually tough and fatty piece of meat into something luxuriously melt in the mouth. The cooking liquor from the braising of the ox cheek is then saved and used as a base for the bone broth on the hanger steak dish.
Traditionally known as the butcher's steak – because butchers would normally take it home rather than offer it to the public – hanger steak is a cut that is prized for its flavour. Today, most people considered it to be a crude cut of meat although, in the right hands, it's one of the most tender cuts from the beast.
---

Example 'Drink Hero' cocktail:
Green Bahama Sour (Discarded "Banana Peel Rum", pineapple syrup, lime, aquafaba, Thai basil stems, garnished with frozen pineapple leaf)
What makes it a 'Drink Hero' cocktail? 
The base booze of this cocktail is Discarded's "Banana Peel Rum" – a spirit that comes infused with banana peels to add sweetness, at the same time as reducing food waste. The cocktail also features a homemade pineapple syrup, created with the rind of the fruit that's usually binned, and aquafaba – water from tinned chickpeas – which is a clever way of using a 'waste' product as a substitute for egg whites.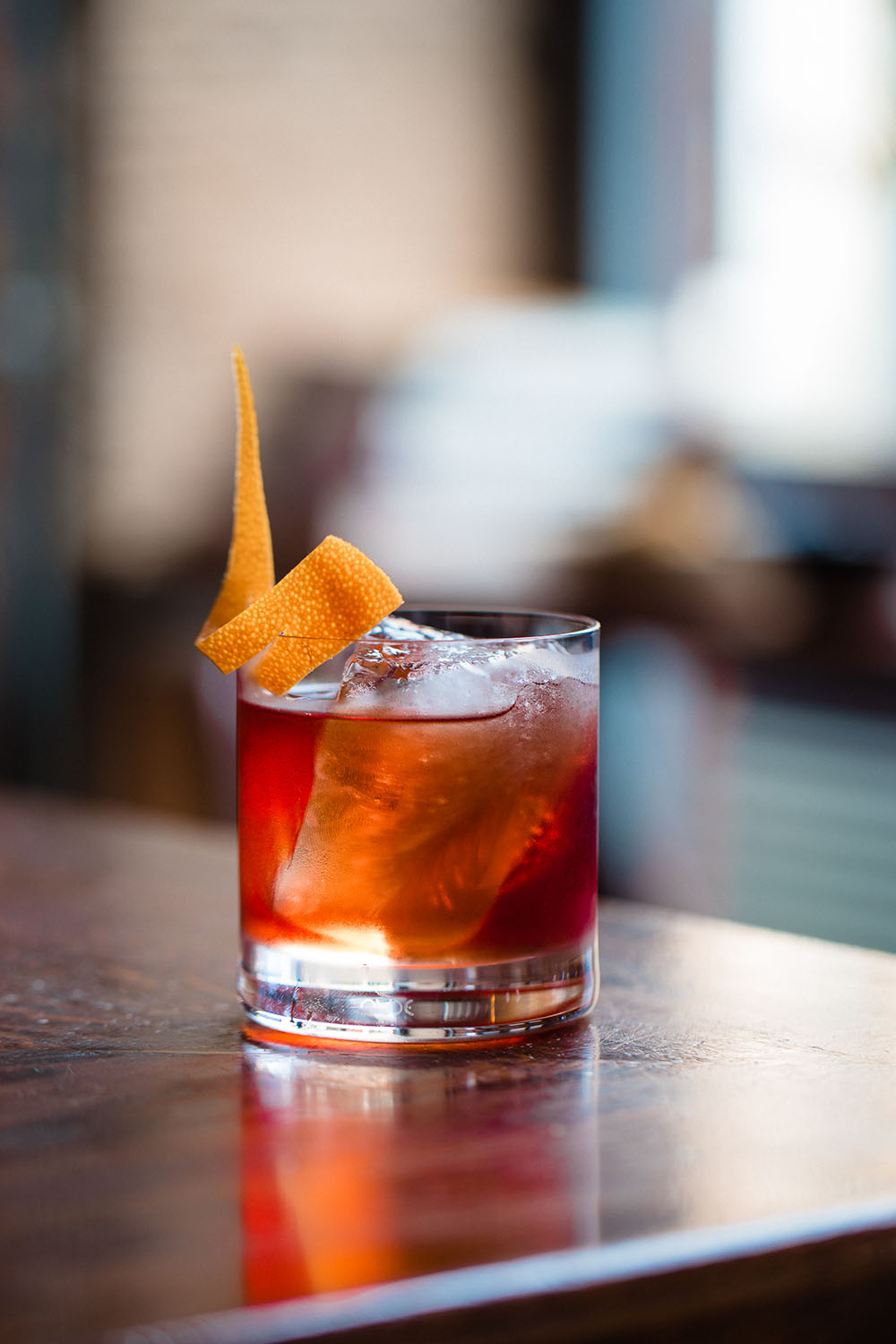 "As the world begins to realise and come to terms with the impact we make on our planet, it's now more important than ever to make changes to the way we operate to help in the combined effort towards an issue much larger than all of us.
Historically the hospitality industry has generated huge amounts of waste. We're delighted to be a part of Plate up for Glasgow as it allows us to showcase how previously discarded food items can be used to create exceptional food and drink products. This not only impacts the amount of produce we throw away but also lowers the amount of packaging required on buying in food items.
It gives us the opportunity to prove to ourselves and other bars and restaurants that it can easily be done through careful deliberation and planning. It's our hope other venues will follow suit to help us further expand on the collective effort to work towards a cleaner and greener industry."
-  Craig Murray, General Manager, Porter & Rye
Please bear in mind...
*Dining options showcased on the Plate up for Glasgow site are examples only, and are subject to change.
Please bear in mind that as a food waste campaign that focuses on using surplus ingredients, dining options may change regularly. We think this is something that should be celebrated – although it does make it difficult to know in advance which options you'll be able to choose  from, or their availability. So when it's gone, it's gone. And when it's gone, there's no waste!
Participating venues are responsible for showcasing their own daily dining offers throughout the campaign period. We would strongly recommend contacting them directly to confirm details and availability before your visit to avoid disappointment.
Due to the nature of this campaign, catering for all dietary requirements may be limited. However, we have done our best to cater for as many needs as we can.
And of course, dining options are never created with ingredients that are past their sell-by date. "Leftover" food is just food that is surplus or unsold, which unfortunately happens all too often along food supply chains.