Find them at: 55 Battlefield Rd, Langside, Glasgow G42 9JL
What it's all about:
Trading for an impressive 27 years, The Battlefield Rest is a true Glasgow institution, which they firmly believe is testament to the support of their loyal customers over the years. Owner Marco Giannasi saved this iconic building from disrepair, and after two years of renovations, has never looked back. Serving a fusion of Scottish and Italian dishes, the Battlefield Rest are proud to have a long serving kitchen team, which has kept the food at a consistently high standard. Their warm Italian service is of the philosophy that "you walk in a customer and leave as a friend".
Example* 'Food Hero' dish:
Oven roasted salmon served with a salmon bisque, mashed potatoes, and saffron crisps
What makes it a 'Food Hero' dish?
This dish makes use of the whole salmon from its head to its tail. Whole salmons are prepped and filleted, with heads, tails and bones all going directly into the pot to form the base of the salmon bisque. Sauteed carrot, onions and celery are added to the mix, along with tomato puree to give the bisque its iconic colour, and finished with stock (made from veg scraps).  Left for a full 24 hours, the resultant flavour certainly packs a punch!  As for the leftover potato peels from the mash, these are saved and turned into saffron coated crisps, and the salmon skin is removed, crisped up, and served on top.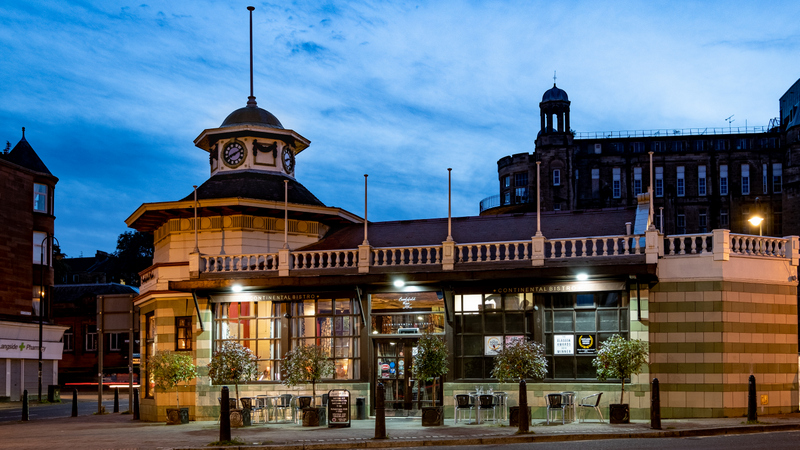 "We are very excited to be part of this amazing campaign! It will be a great opportunity for us and all of our customers to be involved in something that will be the learning springboard for all to participate and spread the word around minimising food waste. Being able to reach a zero level of waste is a possible target if we all collaborate our efforts."
- Marco Giannasi, Owner, The Battlefield Rest 
Please bear in mind...
*Dining options showcased on the Plate up for Glasgow site are examples only, and are subject to change.
Please bear in mind that as a food waste campaign that focuses on using surplus ingredients, dining options may change regularly. We think this is something that should be celebrated – although it does make it difficult to know in advance which options you'll be able to choose  from, or their availability. So when it's gone, it's gone. And when it's gone, there's no waste!
Participating venues are responsible for showcasing their own daily dining offers throughout the campaign period. We would strongly recommend contacting them directly to confirm details and availability before your visit to avoid disappointment.
Due to the nature of this campaign, catering for all dietary requirements may be limited. However, we have done our best to cater for as many needs as we can.
And of course, dining options are never created with ingredients that are past their sell-by date. "Leftover" food is just food that is surplus or unsold, which unfortunately happens all too often along food supply chains.