Modern European, small plates
Find them at: 248 Kilmarnock Road, Glasgow, G43 1TT
What it's all about:
The Dapper Mongoose is a casual fine dining restaurant situated in Shawlands, in the Southside of Glasgow. They serve up contemporary small plates designed for sharing, using local seasonal produce.  The venue also stocks natural wines, grown organically and with a strong emphasis on sustainability. Expect exceptional quality food and service in an informal and relaxed environment.
Example* 'Food Hero' dish:
Sourdough with the 'butter of the day'
What makes it a 'Food Hero' dish? 
The whole menu at The Dapper Mongoose evolves on a daily basis to ensure that as little food as possible ends up as waste. One way they do this is through their whipped 'butter of the day' that comes as an accompaniment to their freshly baked sourdough. When Plate up for Glasgow ate there, we had 'black pudding butter', but you can also expect other flavour combinations such as scallop roe or pancetta. We love this innovative way of adding extra flavour to a dish by using surplus menu items.
---

Example* 'Food Hero' dish:
Scottish scallop with ever changing 'garnish of the moment'
What makes it a 'Food Hero' dish?
As with the ever-changing butter flavour, the kitchen team ensure no ingredients go to waste by thinking creatively about the accompaniments they serve with their star ingredients, on a daily basis. We love The Dapper Mongoose's drive to challenge themselves to find new ways of using existing menu items, which is engrained in their ethos.
---

Example* 'Drink Hero' cocktail:
The Pinappleton (Appleton rum, tepache, pineapple, lime, egg white)
What makes it a 'Drink Hero' cocktail?
This cocktail uses the entirety of the pineapple. The flesh is used to make a pineapple syrup, then dehydrated and candied as a garnish for the drink. The husk and leaves are fermented to make tepache, a form of pineapple beer, which is a key component of the cocktail.
The Dapper Mongoose also dehydrate their fruit garnishes to extend their shelf-life and reduce bar waste; and when juicing fruit, they extract oils from the citrus by preparing an oleo saccharum. This 'oil sugar' is then used in cocktails not only to reduce waste but to elevate citrus notes, creating a much more interesting and complex drink.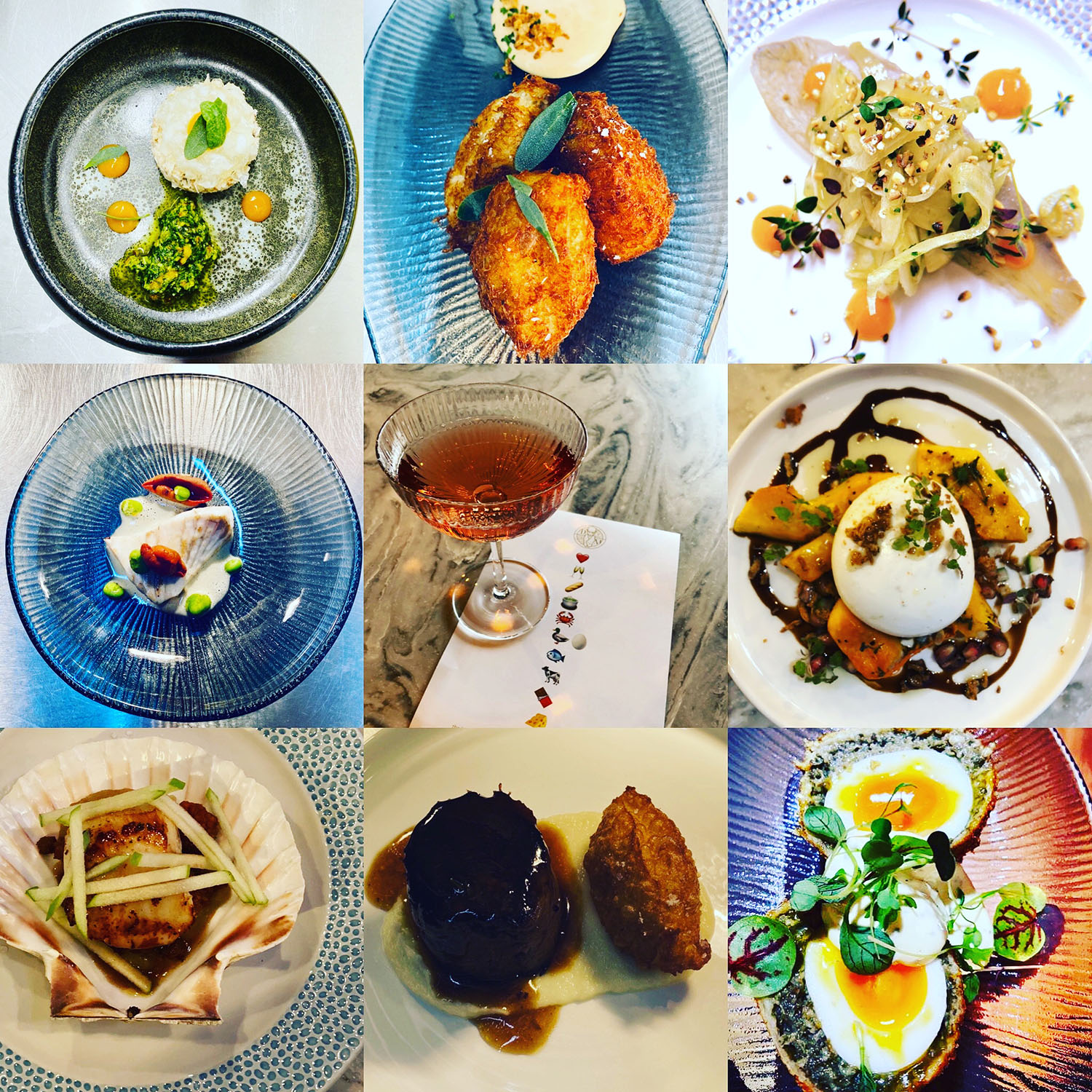 "We decided to participate in Plate up for Glasgow as we are strong believers in eliminating unnecessary food waste. Not only is this beneficial to waste reduction, it also results in better profitability. It's been part of our ethos from day one and seen as best practice and second nature to us."
- Andrew Logan, Owner, The Dapper Mongoose
Please bear in mind...
*Dining options showcased on the Plate up for Glasgow site are examples only, and are subject to change.
Please bear in mind that as a food waste campaign that focuses on using surplus ingredients, dining options may change regularly. We think this is something that should be celebrated – although it does make it difficult to know in advance which options you'll be able to choose  from, or their availability. So when it's gone, it's gone. And when it's gone, there's no waste!
Participating venues are responsible for showcasing their own daily dining offers throughout the campaign period. We would strongly recommend contacting them directly to confirm details and availability before your visit to avoid disappointment.
Due to the nature of this campaign, catering for all dietary requirements may be limited. However, we have done our best to cater for as many needs as we can.
And of course, dining options are never created with ingredients that are past their sell-by date. "Leftover" food is just food that is surplus or unsold, which unfortunately happens all too often along food supply chains.