Find them at: 363 Argyle St, Glasgow G2 8LT 
What it's all about:
The Duke's Umbrella is one of the latest pubs to open in Glasgow's city centre, and despite some stiff competition, it's soon becoming one of our favourites. Sink into one of its old leather armchairs (hard to get out of after a tipple or two!) and get stuck into everything this pub has to offer - from the gastro pub menu that's been given proper care and attention, to its stack of board games, or its Sunday roast and live music sessions.
Example* 'Food Hero' dish:
Homemade haggis, neeps and tatties
What makes it a 'Food Hero' dish?
It would be impossible to run a food campaign in Glasgow without haggis making an appearance at some stage, would it not? The Duke's Umbrella make their own haggis on-site, using all of the sheep or lamb's 'pluck' – that is the heart, liver and lungs. While we Scots are all pretty familiar with haggis, very few restaurants actually make it themselves and lamb offal is often discarded. The Duke's Umbrella stay true to their principles of offering high quality gastro food, that's full of flavour and low on waste – which often involves using these less popular parts of the animal.    
---
Example* 'Food Hero' dish:
Pig head croquettes, fried egg, capers and anchovies
What makes it a 'Food Hero' dish?
Pork belly, chops and tenderloin are all popular pork dishes found on loads of classic menus – but what happens to the pig's head?! As cuts of meat are often already broken down before reaching kitchens, many restaurants couldn't tell you either. Not the case at The Duke's Umbrella! Priding themselves on using a nose-to-tail approach to butchery, they prepare the whole head, and use the tender, flavour packed meat to fill their croquettes. Served alongside a fried egg, capers and anchovies, this starter is a morish treat for meat lovers.
---
Example* 'Food Hero' dish:
Home made crisps! 
What makes it a 'Food Hero' dish?
Not so much a dish, but an added zero-waste bonus snack. How many local boozers can boast about serving their own crisps to nibble on with a pint? Instead of consigning their tattie skins to the stock pot, The Duke's Umbrella use them to give us what we all want, a homemade bowl of crisps!
---
Example* 'Drink Hero' cocktail:
The Duke's Espresso Martini 
What makes it a 'Drink Hero' cocktail?
The Duke's Umbrella's take on the espresso martini is made with a Plate up for Glasgow ethos in mind. They infuse Macallan 12-year-old whisky with used coffee grounds to create an in-house coffee liqueur for the cocktail, showcasing how common bar waste can be reimagined to create a brand new spirit at no extra cost. The coffee liqueur adds an extra boozy punch to the locally roasted espresso, supplied by Italian Aroma just down the road in Clydebank. The base spirit also takes low waste seriously, using Arbikie vodka, Scotland's first potato vodka made from wonky tatties supermarkets don't want.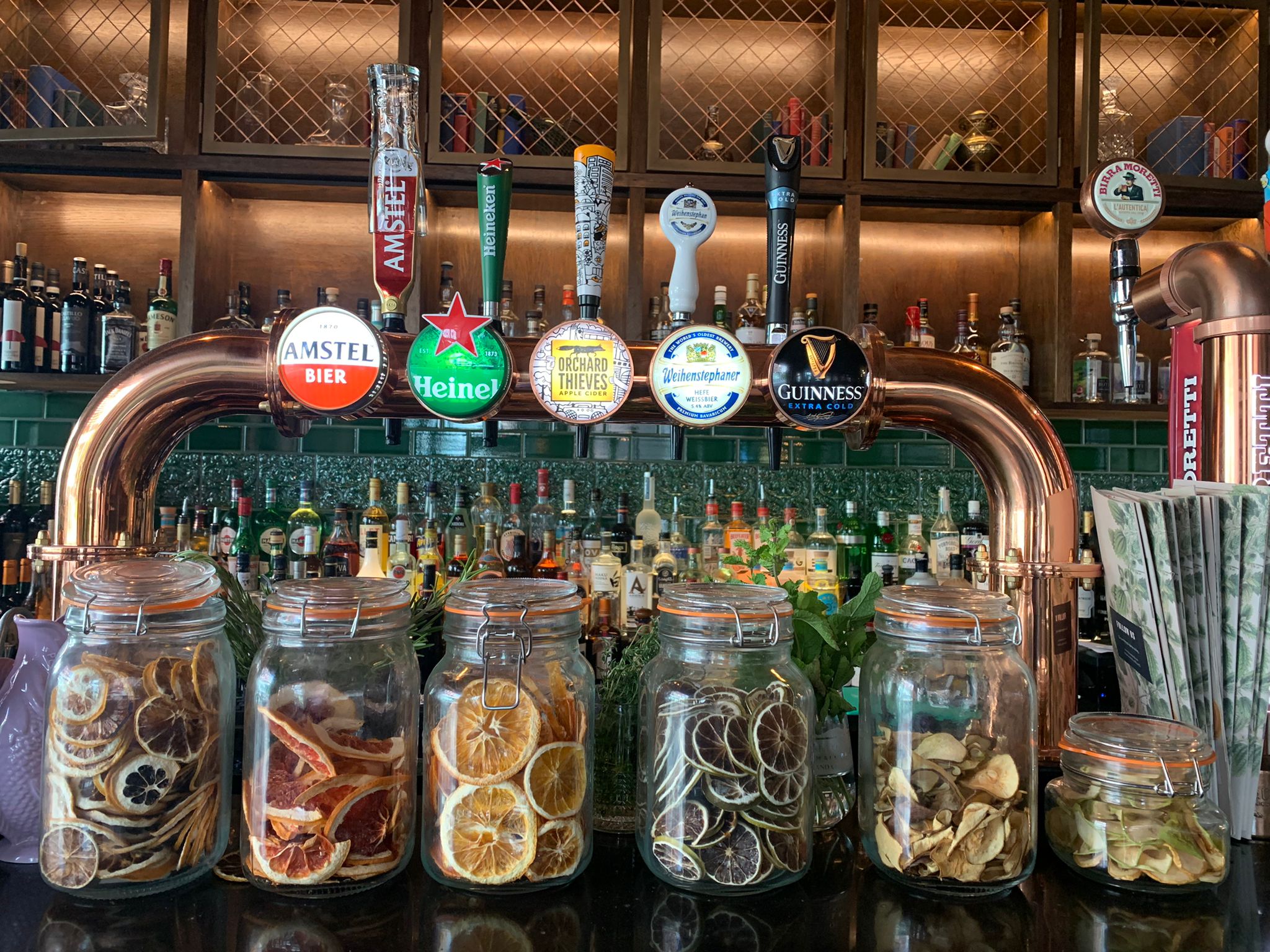 Meet the faces behind the campaign
Anastasia, The Duke's Umbrella
Please bear in mind...
*Dining options showcased on the Plate up for Glasgow site are examples only, and are subject to change.
Please bear in mind that as a food waste campaign that focuses on using surplus ingredients, dining options may change regularly. We think this is something that should be celebrated – although it does make it difficult to know in advance which options you'll be able to choose  from, or their availability. So when it's gone, it's gone. And when it's gone, there's no waste!
Participating venues are responsible for showcasing their own daily dining offers throughout the campaign period. We would strongly recommend contacting them directly to confirm details and availability before your visit to avoid disappointment.
Due to the nature of this campaign, catering for all dietary requirements may be limited. However, we have done our best to cater for as many needs as we can.
And of course, dining options are never created with ingredients that are past their sell-by date. "Leftover" food is just food that is surplus or unsold, which unfortunately happens all too often along food supply chains.