Find them at: 251 Gallowgate, Glasgow G4 0TP
What it's all about:
Found directly opposite Glasgow's legendary Barrowland Ballroom, The Gate is an East End neighbourhood bar dedicated to showcasing everything great about Scotland, from the incredible produce to our famous hospitality. With that in mind, you can expect to find over 160 Scottish whiskies and extensive range of other Scottish booze. Not a fan of a dram? The Gate serves some of the best cocktails in town, curated by a talented team of mixologists. Slàinte!
Example* 'Drink Hero' cocktail:
Paradise Lost (Discarded chardonnay vodka, strawberry cordial, strawberry wine and citric cordial)
What makes this a 'Drink Hero' cocktail?
This cocktail combines a host of delicious flavour pairings with truly innovative anti-waste thinking. Discarded chardonnay vodka is the base spirit in this cocktail – a spirit which is itself created from the boozy by-product (grape skins) of low alcohol wine – and is coupled with a homemade strawberry wine, created from infusing flat prosecco with strawberry tops and bruised fruits, and a homemade strawberry cordial. A touch of acidity comes from the house citric cordial, which is made with the leftover husks of citrus fruits squeezed for juice, which are soaked in sugar for 24 hours. We love how this cocktail completely transforms fizz-less prosecco and citrus skins into an irresistible fruity and refreshing cocktail.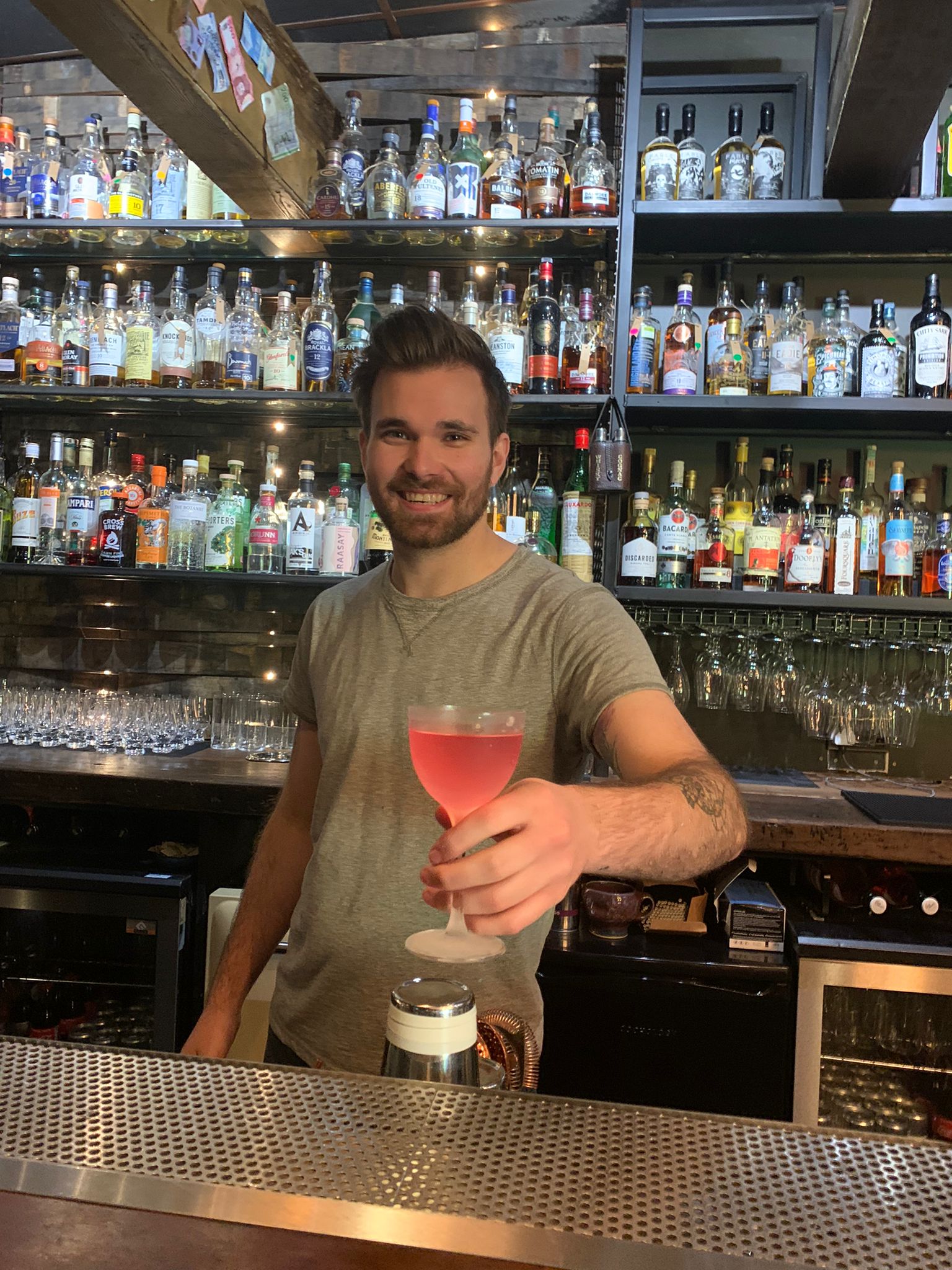 Meet the faces behind the campaign
Please bear in mind...
*Dining options showcased on the Plate up for Glasgow site are examples only, and are subject to change.
Please bear in mind that as a food waste campaign that focuses on using surplus ingredients, dining options may change regularly. We think this is something that should be celebrated – although it does make it difficult to know in advance which options you'll be able to choose  from, or their availability. So when it's gone, it's gone. And when it's gone, there's no waste!
Participating venues are responsible for showcasing their own daily dining offers throughout the campaign period. We would strongly recommend contacting them directly to confirm details and availability before your visit to avoid disappointment.
Due to the nature of this campaign, catering for all dietary requirements may be limited. However, we have done our best to cater for as many needs as we can.
And of course, dining options are never created with ingredients that are past their sell-by date. "Leftover" food is just food that is surplus or unsold, which unfortunately happens all too often along food supply chains.