Find them at: 1a Ashwood Gardens, Glasgow G13 1NX
What it's all about:
The Prancing Stag is a family-run restaurant in the heart of Jordanhill, which has fast become a neighbourhood favourite. Serving up seasonal Scottish cuisine with an international influence, the kitchen team are passionate about using fresh, local produce – the quality of which shines through in the dishes. As an added bonus, the restaurant has an outdoor "Sitootery" where dogs are welcome, should you wish to bring a furry friend.
Example* 'Food Hero' starter dish:
Pan seared chicken livers, pickled carrot and beetroot salad, with orange reduction jus
What makes it a 'Food Hero' dish? 
Chicken livers have largely become unfashionable and often get wasted when restaurants buy in whole birds for dishes that only showcase the breast or leg – but this dish puts offal centre stage. Pickling the carrot and beetroot for the salad ensures that the veg keeps for longer, as well as adding a brightness to the dish. The reduction makes use of the orange juice. Once the zest has been used in the kitchen, the rest of the peel is used in the bar.
---

Example* 'Food Hero' main dish:
Medallion of Scottish beef with braised oxtail, artichoke purée and artichoke skin crisps, pickled wild mushrooms and beef sauce
What makes it a 'Food Hero' dish? 
Smaller ends of the fillet, that don't quite make the portion size of a prime cut, are served as medallions alongside a rich braised oxtail to "beef up" (excuse the pun) the dish. This pairing highlights how working smartly and adapting menu ingredients can save you from having to let go of good food – as well as proving that size doesn't have to matter! The braising liquor from the oxtail is also saved to form the base of the beef sauce. Instead of being thrown out, the artichoke skins (removed when making the purée) are turned into crisps, ensuring the whole vegetable is used across different elements. And the wild mushrooms are pickled to preserve their lifespan, meaning there is far less chance of the ingredient spoiling.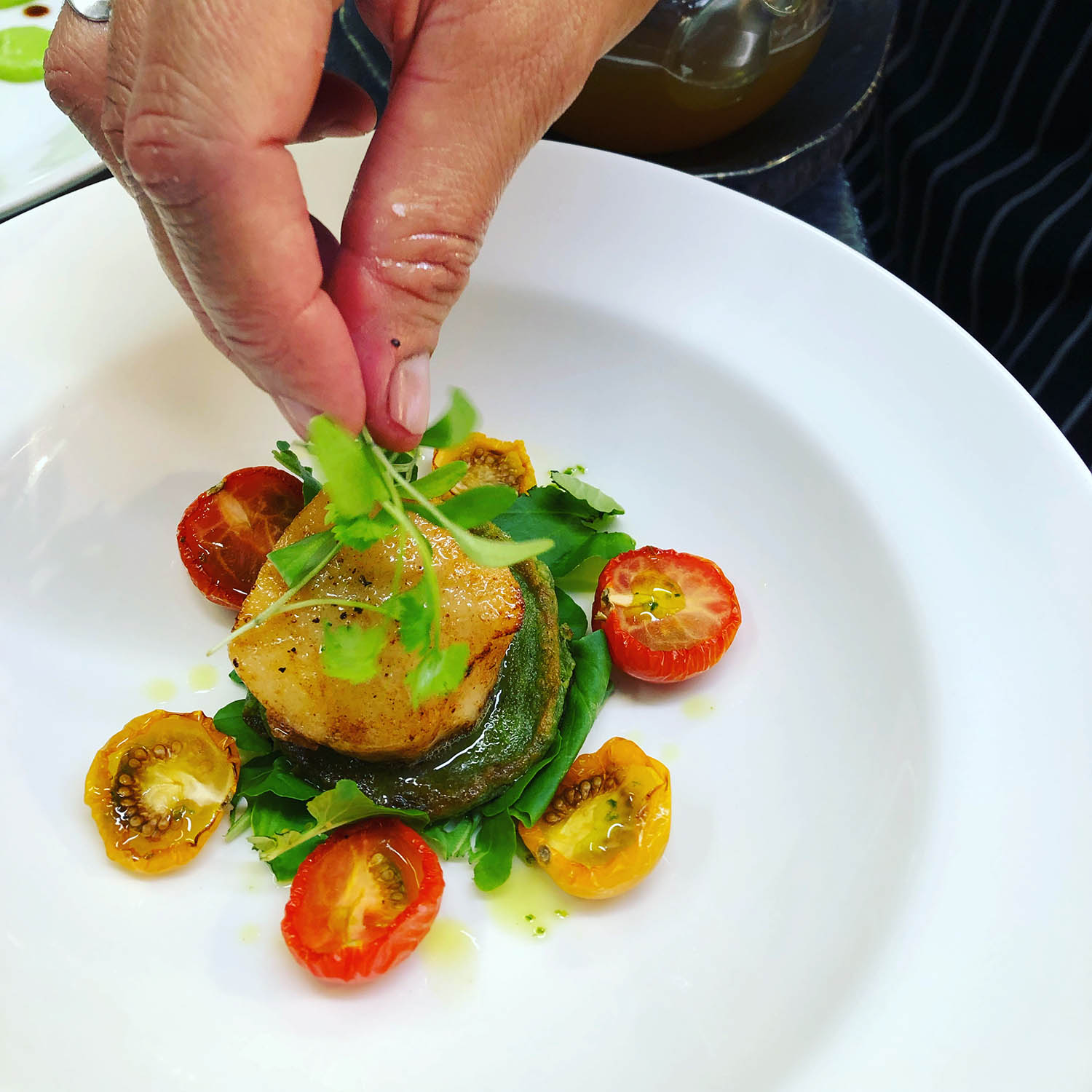 "The Prancing Stag is delighted to take part in the Plate up for Glasgow scheme. It is an opportunity for us, as industry professionals, to look more closely at the impact our food waste has on the environmental challenges facing our generation.  Furthermore, the campaign also encourages us to reflect on our responsibility to reduce waste from every part of the business."
- Rory Cox, Owner and Manager, The Prancing Stag
Please bear in mind...
*Dining options showcased on the Plate up for Glasgow site are examples only, and are subject to change.
Please bear in mind that as a food waste campaign that focuses on using surplus ingredients, dining options may change regularly. We think this is something that should be celebrated – although it does make it difficult to know in advance which options you'll be able to choose  from, or their availability. So when it's gone, it's gone. And when it's gone, there's no waste!
Participating venues are responsible for showcasing their own daily dining offers throughout the campaign period. We would strongly recommend contacting them directly to confirm details and availability before your visit to avoid disappointment.
Due to the nature of this campaign, catering for all dietary requirements may be limited. However, we have done our best to cater for as many needs as we can.
And of course, dining options are never created with ingredients that are past their sell-by date. "Leftover" food is just food that is surplus or unsold, which unfortunately happens all too often along food supply chains.