Café serving homemade bagels, sandwiches and cakes
Find them at: 24 Gordon St, Glasgow G1 3PU
What it's all about:
At Riverhill Coffee Bar, you can expect to find great coffee (using Glasgow's own Dear Green Coffee beans) and delicious food. Everything is prepared from scratch in their downstairs kitchen, using fresh produce from local suppliers. If you're desperate for a caffeine fix during your commute to and from Glasgow Central (speaking from experience!) the Plate up for Glasgow team cannot recommend this central independent coffee bar highly enough.
Example* 'Food Hero' dish:
New Yorker Bagel - salt beef, jalapeño mustard, dill pickle, sauerkraut, gouda
What makes it a 'Food Hero' dish?
Riverhill Coffee Bar cure their own salt beef which not only results in a deliciously tender and flavoursome meat, but it also extends the life of the beef, meaning wastage is much less likely (although we hear this is such a popular sandwich, wastage is highly unlikely anyway). And the homemade mustard, pickles and sauerkraut also have the benefit of longer shelf lives through their pickling and fermenting processes. This is a true Food Hero offering, showcasing how kitchen preservation techniques are a win-win for diners and businesses alike.   
---

Example* 'Food Hero' dish:
Riverhill Coffee Bar cake balls
What makes it a 'Food Hero' dish?
Riverhill always have an impressive counter of cakes and sweet treats, and whose heart wouldn't break at the thought of these delicious offerings going to waste? Working to ensure as little good food is wasted as possible, Riverhill's innovative recipes include incorporating edges and broken bits of millionaire shortbread being baked into their chocolate brownies, or creating 'cake balls' where any leftover cakes are refashioned into a completely new confectionary concoction.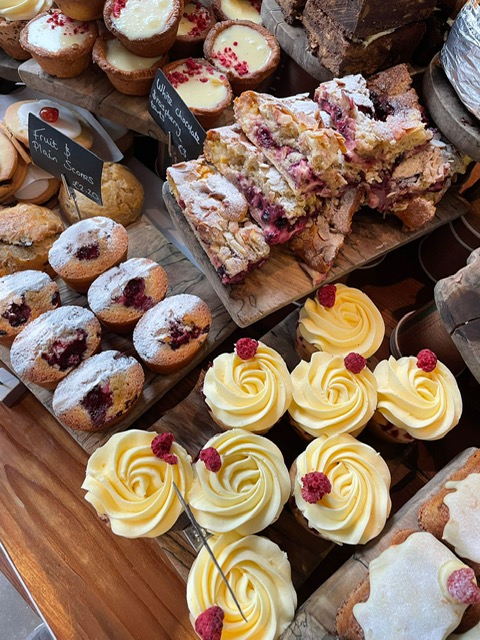 "We are participating in Plate up for Glasgow to help bring into focus the efforts we make to reduce and reuse our excess food.  We are a small independent venue and so reducing any potential needless waste is a huge save for us, and our lovely planet. Our food is too good to be binned. We want everyone to enjoy all of it!"
-  Sidhean Barlow, General Manager, Riverhill Café Bar
Please bear in mind...
*Dining options showcased on the Plate up for Glasgow site are examples only, and are subject to change.
Please bear in mind that as a food waste campaign that focuses on using surplus ingredients, dining options may change regularly. We think this is something that should be celebrated – although it does make it difficult to know in advance which options you'll be able to choose  from, or their availability. So when it's gone, it's gone. And when it's gone, there's no waste!
Participating venues are responsible for showcasing their own daily dining offers throughout the campaign period. We would strongly recommend contacting them directly to confirm details and availability before your visit to avoid disappointment.
Due to the nature of this campaign, catering for all dietary requirements may be limited. However, we have done our best to cater for as many needs as we can.
And of course, dining options are never created with ingredients that are past their sell-by date. "Leftover" food is just food that is surplus or unsold, which unfortunately happens all too often along food supply chains.