Founded by Lisa Lawson in 2011, Dear Green are a speciality coffee roastery based in the East End of Glasgow, a stone's through away from the legendary Barrowlands music hall. Not only do Dear Green roast and supply ethically and sustainably sourced coffee to businesses and homes alike, they also provide coffee training and education, and work to support local communities and charities.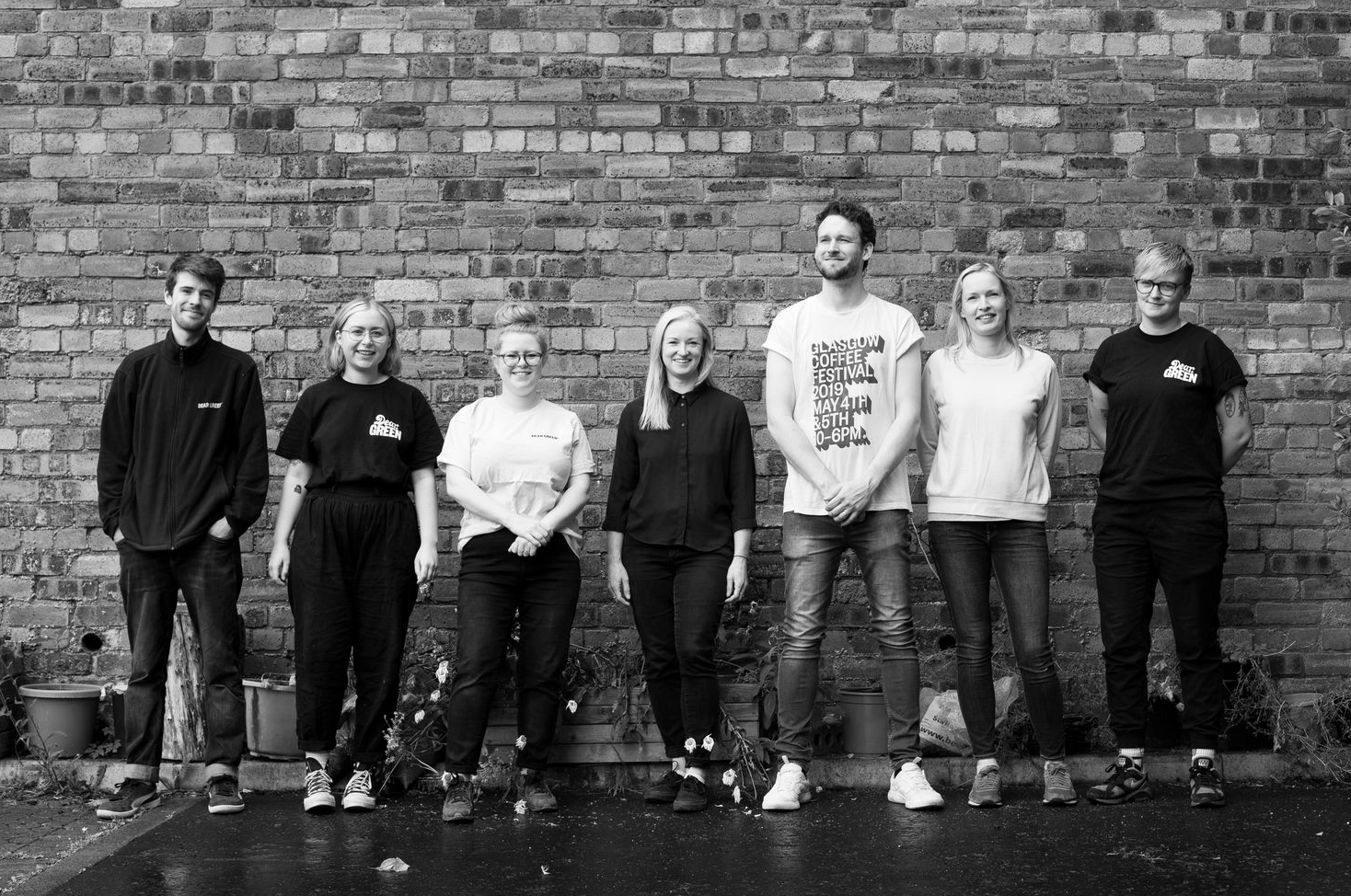 Why are Dear Green a 'Superstar Supplier'?
Dear Green are a coffee supplier who choose the farmers and traders that they work with extremely carefully. Sourcing only the best quality beans from farms that use sustainable farming methods and treat their employees ethically and fairly, Dear Green ensure that their own personal and business values are adhered to at every step of the bean-to-cup journey. Doing so provides customers with transparency, traceability and complete peace of mind that their morning brew is coming from a good place.
Not only that, but reducing their environmental impact is also top of Dear Green agenda. All domestic coffee packaging is biodegradable, and wholesale beans are supplied to businesses in reusable containers, writing single-use supplier packaging out of the equation. If those green credentials aren't enough for you, Dear Green even launched the world's first coffee festival to be completely free of any single-use coffee cups. This commitment to high environmental, ethical and social values saw Dear Green proudly becoming a Certified B Corporation in 2020.
Dear Green also donate to 1% for the Planet and are also taking part in the Race to Zero campaign, putting people, planet and business resilience before profit.
Don't just take our word for it. 
Here's why participating Plate up for Glasgow venues choose to work with Dear Green:
"At Five March we're committed to sourcing the best quality, local produce for our dishes, so it makes complete sense to us to extend this right through to our drinks menu. Dear Green are roasting some of the best coffee in the UK and we're lucky enough to have them on our very doorstep. It's important to us to support a local business that not only provides a top quality product, with great knowledge and service, but one that shares the same values as Five March".  
- Joanna Nethery, Co-founder, Five March