Founded by the Cunningham family, third generation farmer Bryce decided it was time to stop selling their milk to dairies at unsustainably low prices, and shape their own business in a direction that reflected their environmental and sustainable farming practices. In 2015 Mossgiel Organic Farm was born.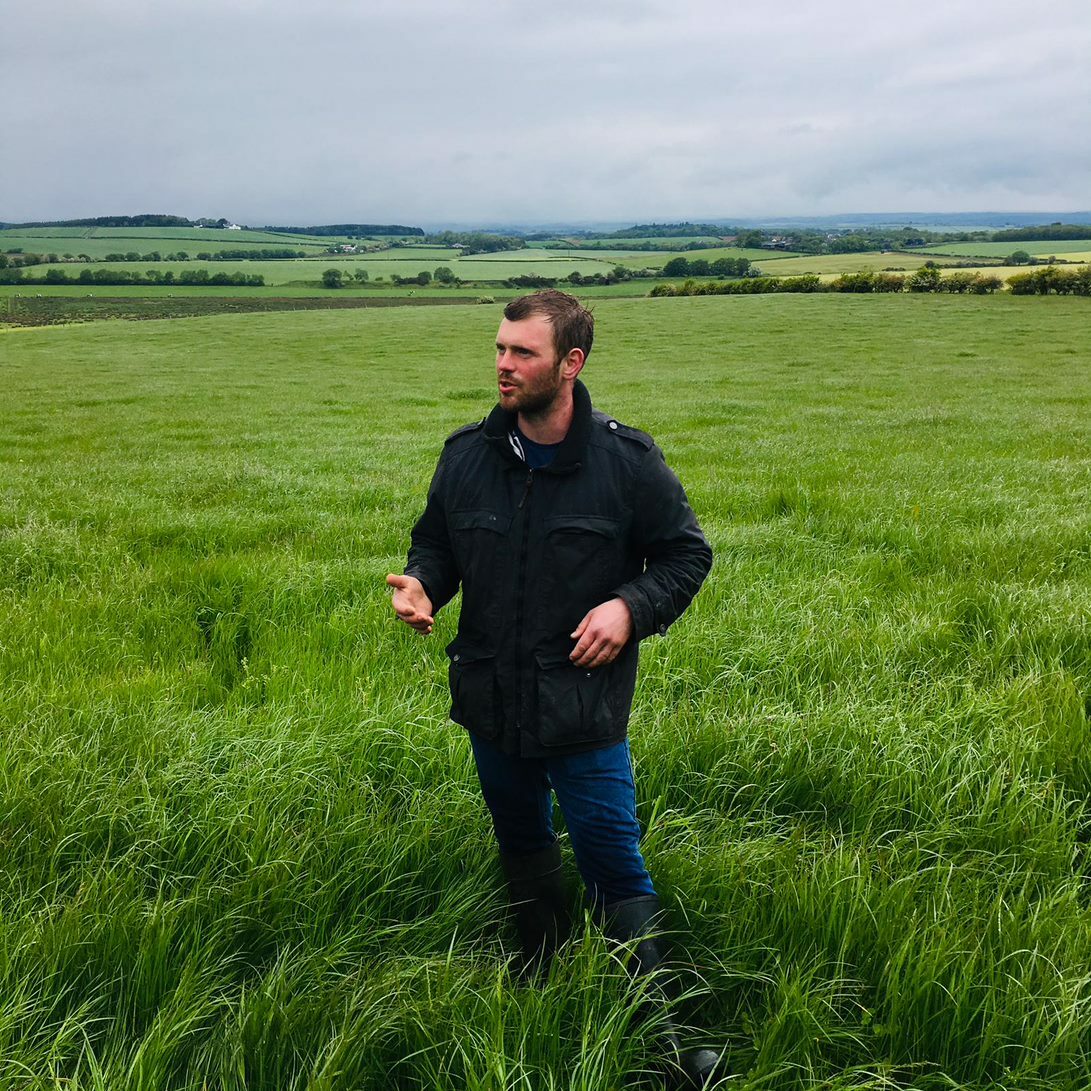 Why are Mossgiel a 'Superstar Supplier'?
Mossgiel Organic Farm are a superstar supplier from the product they offer to the way they offer it. By taking control of their own milk production, the Cunningham family ensure that the 'Mossgiel girls' are fed on an organic grass-based diet, and an on-site pasteuriser means that the dairy's food miles are effectively zero.
As well as having cows that are fed on a natural diet, Mossgiel are committed to high animal welfare standards, including commitment to the 'calf-with-cow' farming principle. This means calves stay with their mothers for up to eight months – leading to less milk for sale, but produce from happier, healthier cows.
Mossgiel are also a highly innovative dairy and are completely single-use plastic free, supplying customers and businesses with milk in glass bottles and reusable containers. Not only that, but Mossgiel work within a cooperative with other farmers, distributing milk from local dairies and ensuring fairer prices for their product can be shared within the industry. This commitment to high welfare and environmental standards has been recognised on a national scale, with the dairy winning a whole host of awards for quality of produce and innovation.
Don't just take our word for it. 
Here's why participating Plate up for Glasgow venues choose to work with Mossgiel:
"At Dear Green Coffee we invest a lot of time and effort into making sure the coffee we source and roast is of the highest quality and as environmentally sustainable as possible. With that in mind, it's important for us to work with other suppliers who share the same values and passions as we do, and we have found Mossgiel's ethos and exceptional quality milk as the perfect pairing for our coffee." 
- Lisa Lawson, Founder, Dear Green Coffee
Venues where you can find Mossgiel Farm produce: