Guest blogger: Alison McRae, Senior Director, Glasgow Chamber of Commerce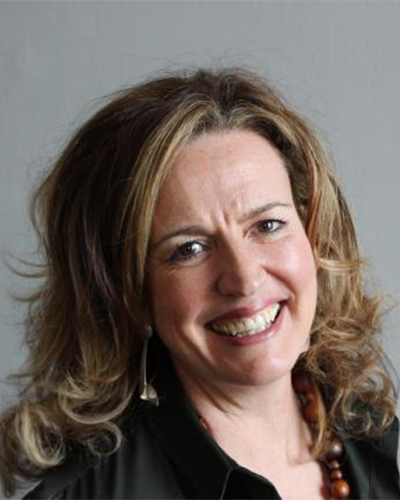 Recent BBC coverage of the Earthshot Prize – Repairing our Planet – has been inspiring on many levels. Not least because the tone is appropriately sombre in its conveying of the facts we currently need to face, but there's a symbiotic response where Prince William and Sir David Attenborough consider a solutions focused approach in their global search for scalable innovative ideas which will help to tackle our climate predicament. During the series we hear about how we need to reimagine what we mean by waste and to reconsider it as a resource. The root cause of waste of course is disposability, and the ideal end point is a world where there is no waste at all. We've been working towards this in partnership with Zero Waste Scotland and Glasgow City Council for some five years now through our Circular Glasgow initiative, helping businesses transition towards a circular economy.
As part of this debate, it will surprise some that food waste is an even bigger contributor to the climate challenge than plastic. On a global level, one third of all food produced for human consumption is lost or wasted. Calculated on the current annual waste estimate for Scotland alone, the 1.35 million tonnes of food wasted each year amounts to £85 million worth of costs for our Scottish councils. Of course, our hospitality and food service sector also bear the brunt, with food waste equating to about £10,000 per outlet, which is a direct cost of around £212 million annually across the board. Leadership is going to be key to enable the transformative change we will need to see and, as with our business community's work towards a circular and net zero economy, sometimes just making a start is the best first step.
Glasgow's response to this has emerged through the engagement with the hospitality sector as businesses continue to recover from the pandemic and in a sustainable way, creating a new campaign Plate Up For Glasgow which aims to make a difference one dish at a time. It's inspired by the Dutch business model, Instock, which was born out of an ambition to create a better destination for unsold supermarket produce, where the chefs select a range of produce daily and create high value delicious vegan dishes in their restaurants.
We have been delighted to lend our support as lead partner to this campaign alongside Experience Glasgow Food and Drink, with Eusebi's as the frontrunner hospitality business. It's a great example of how businesses can benefit from adopting more circular practices while influencing the behaviour choices of customers alike.
There are 37 participating venues, including Crabshakk, Ka Pao, Porter & Rye and Café Gandolfi, sampling a range of sustainable Food Hero dishes. These showcase at least one of four circular designed food waste reduction strategies: rethinking existing menu items; showcasing food preservation techniques; using unfashionable cuts of meat and or creating a dish from surplus or donated food.
It is currently a campaign but we certainly hope it will also become part of the city's legacy on the back of COP26. It's helping to demonstrate behaviour change as business models pivot to add value to produce at every step, influence their supply chains and educate consumers – all part of the longer-term transition. It also helps deliver on Glasgow's ambitions to reach net zero carbon by 2030.
COP26 is most certainly all feeling very real now here in Glasgow, and with Plate up for Glasgow bookings open, a superb smorgasbord of our hospitality businesses are game-ready to showcase the city's modern and sustainable culinary innovations to visitors from all over the world.