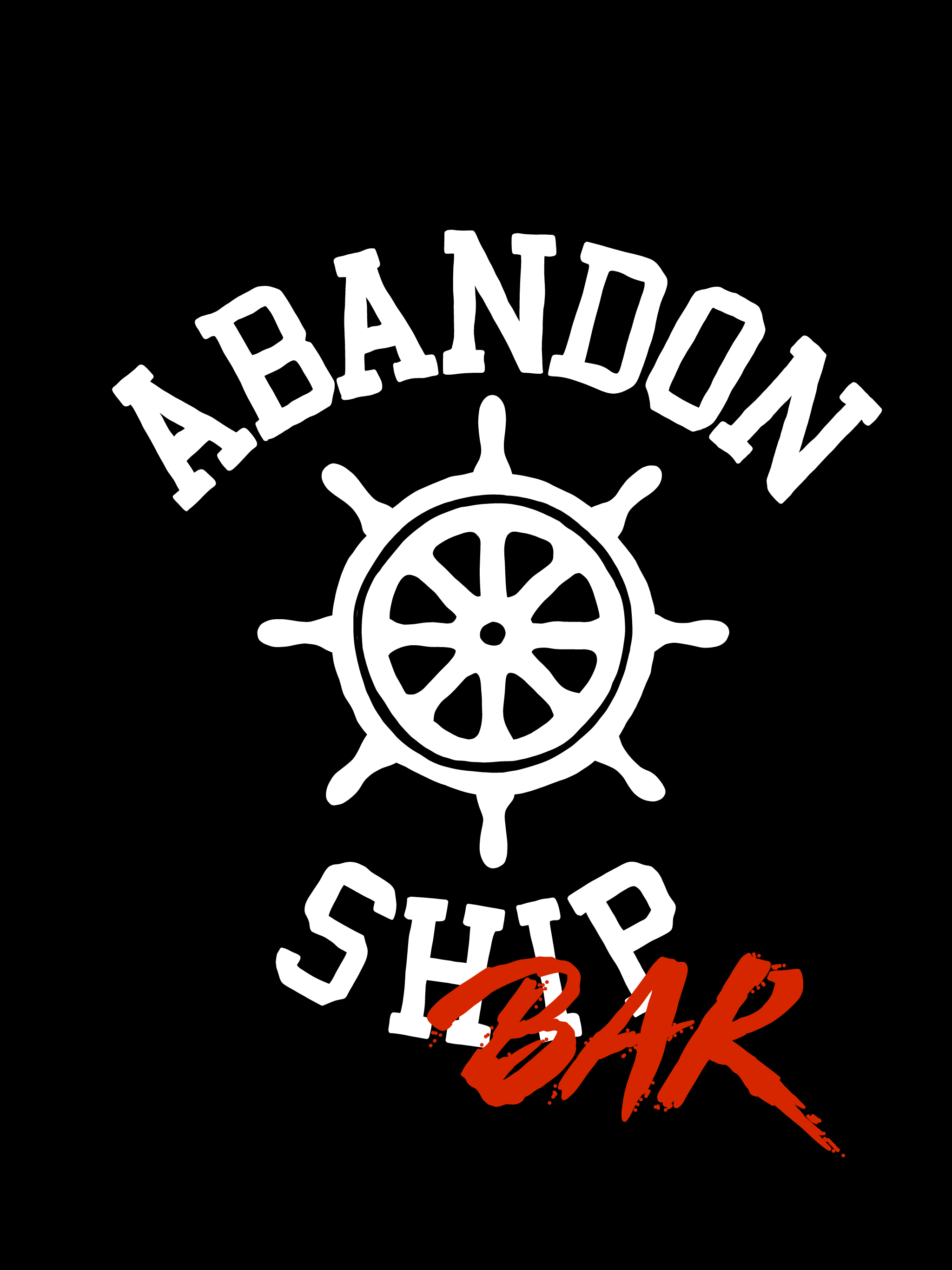 Burgers, wings and bar bites
Abandon Ship is a newly launched immersive bar, restaurant and retail hybrid in the heart of the city centre, which marries great food and drinks with warm Scottish hospitality and street art. The venue champions local independent producers and they're committed to using the best of Scotland's larder in their kitchen and bar, putting locality, quality and guest experience above all else.

Alston Bar & Beef is located in a unique setting, within the underground arches of Glasgow Central Station. Serving up quality steak, sourced from the Tweed Valley in the Scottish Borders, also offers its customers a large selection of must try Scottish gins.

Situated on Victoria Road in Glasgow's South Side, Bar Vini may look fairly unassuming on the outside, but inside it's a real gem of a place. With quirky artwork on the walls and a bespoke multi-coloured bar top, this venue offers a fun yet relaxed atmosphere to enjoy great food and drinks. Bar Vini's menu is made up of homemade and hearty Italian dishes, packed full of authentic flavours.  In our opinion, its signature cocktail list is worth booking a table for all on its own.

Poke bowls, salads and soups
In short, bowls! Opening just months before the first pandemic lockdown, Bowl was fast becoming a favourite city lunch spot. Offering city goers seasonal and fresh salad bowls and poke bowls, made up from fresh fruit and vegetables delivered every morning from the market, Bowl injects a welcome dose of excitement to the office lunch break. Cakes and sweet treats are also made in-house and can be washed down with Glasgow's Grain and Grind coffee.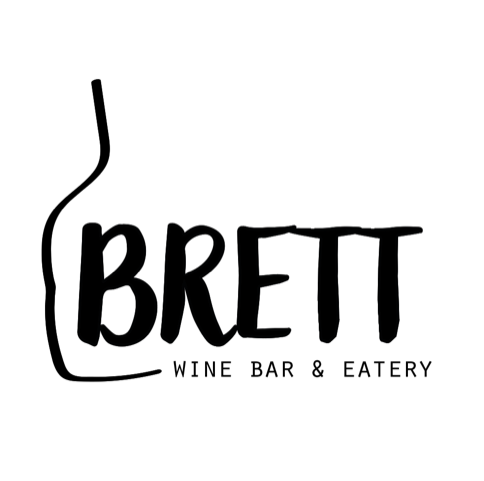 Modern European, small plates
Once predominantly a wine bar, Brett has broadened their focus on food to match their top-quality sustainable drinks and natural wine list. Here you'll find modern European inspired small plates, served by staff who are genuinely passionate about the provenance of the locally sourced ingredients and nose to tail dining ethos.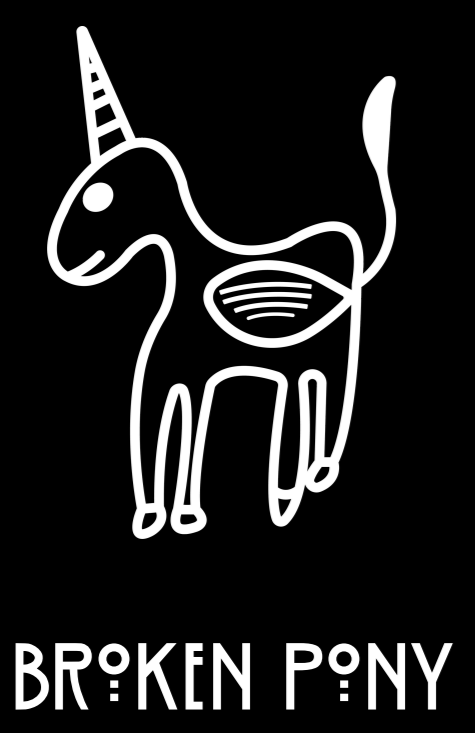 Brunch, burgers, small plates
One of the youngest venues to be taking part in Plate up for Glasgow, Broken Pony are only a few months old - but these guys certainly know what they're doing. Serving up an eclectic menu that covers everything from brunch favourites, to daily changing small plates that you won't want to share with your pals, this café-bar pretty much covers all cravings. And that's before you've even had a chance to look at the cocktail menu…

Scottish and Modern European
Glasgow institution Cafe Gandolfi celebrates its 42nd birthday this November. Since opening its doors, their desire to serve customers with the best quality food and experience has been underpinned by the ambition to ensure that as little food is wasted as possible.  Buying local and seasonal produce from as many 'sustainable' suppliers as feasible, whilst treating the produce simply and sensitively, characterises all that they do. Their Tim Stead artisan furniture has also been made to last and mature over the years, and today this venue still oozes as much charm and style as it ever has done."

Celentano's is an Italian-inspired restaurant built from a passion of sharing good food and drinks with family and friends, by husband-and-wife team Dean and Anna Parker. They offer clever but wholesome dishes, made using the best seasonal ingredients from local and artisan producers. Celentano's menus are all built around a strong selection of in-house crafted foods, including bread, pasta, salumi, and even some cheeses. With Dean Parker's technical skill and Michelin restaurant experience, and the team's passion for championing fresh, organic produce, this recently opened restaurant is quickly becoming a city favourite.  
Positioned just off Buchanan Street in Glasgow's city centre, this family run Thai restaurant has been feeding the city's rumbling tums for years. Chaophraya aims to bring an authentic taste of Thailand to our Dear Green place, with a menu full of classic dishes you know and love in addition to some signature creations.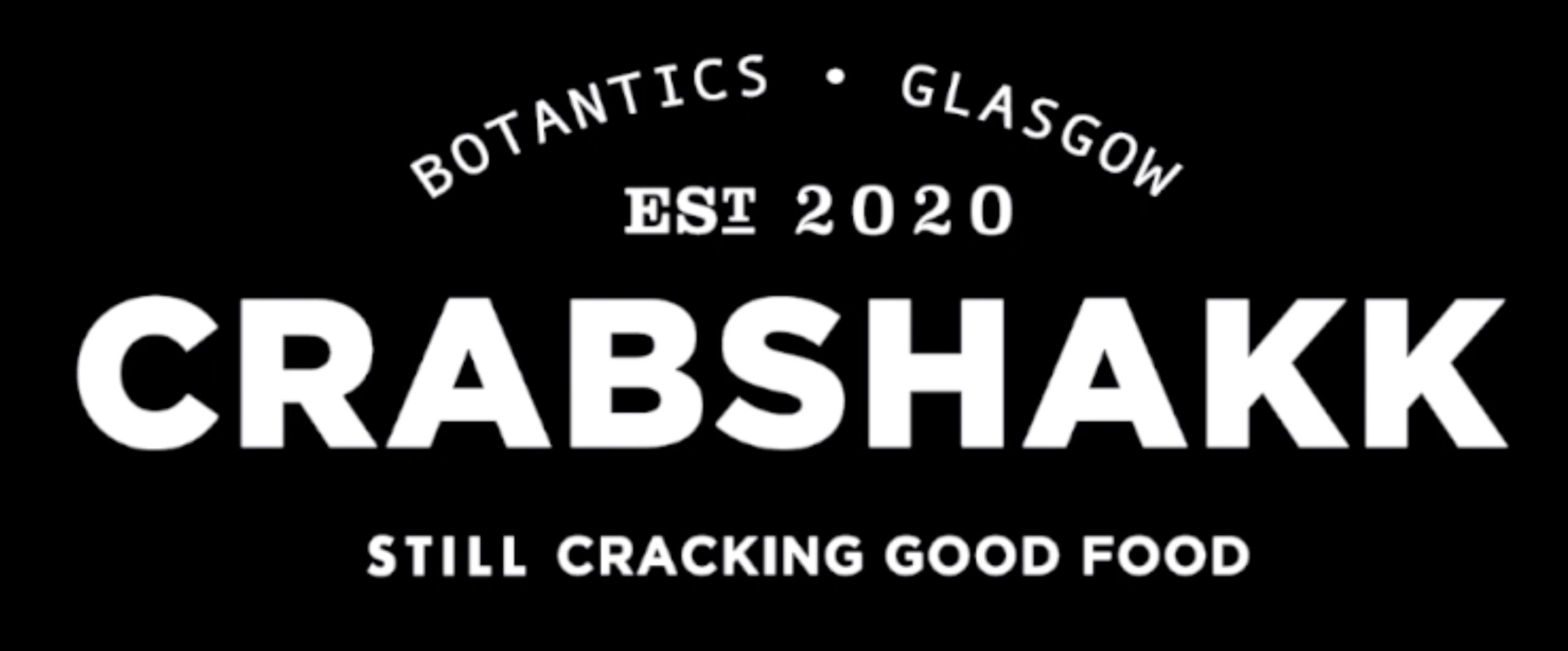 Finnieston veterans Crabshakk have been showcasing the best Scottish seafood "on the street" since opening their doors in 2009, and today, they continue to offer the best fish and shellfish available in Scotland. Their customer favourites of oysters, fruits de mer, and the ubiquitous Glasgow fish supper has remained unchanged since day one, while their daily specials champion seasonal, market fresh produce.

Drygate have been brewing beer and serving up food in the historic heart of Glasgow since 2014. They believe that good beer and great food should be accessible to everyone, without making a huge impact on the environment.  With planet in mind, the brewery has made a number of big changes to reduce its carbon footprint in recent years, ensuring brewing by-products are repurposed rather than binned. The team also work with a number of environmental charities and organisations. We'll drink to that!

Scottish and European inspired small plates
Located in Glasgow's West End, Eighty Eight is a small plates menu that champions creating dishes from top quality, locally sourced produce. With a menu that changes daily, depending on what's seasonally available, you're guaranteed to have delicious and exciting dishes with ingredients at their freshest

Embargo has made a home for itself on the bustling Byres Road, treating West Enders and weekend trippers to a taste of Asian street food. The menu is sure to cover any craving you could possibly have, from street-food small plates to classic bao buns, burgers and ramen.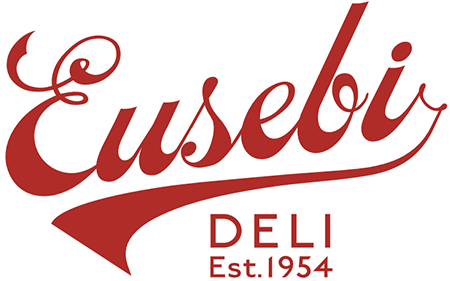 Eusebi Restaurant & Deli is a West End neighbourhood favourite, bringing an authentic taste of Italy to Glasgow. Using artisan Italian ingredients and locally sourced, seasonal Scottish produce, the passionate team of chefs recreate classic family recipes passed down through the generations.

Modern European, small plates
Five March are a casual and contemporary restaurant offering vibrant sharing plates, showcasing truly seasonal and local produce. As well as a whole host of delectable dishes, Five March's menu also boasts an irresistible selection of cocktails and organic wines.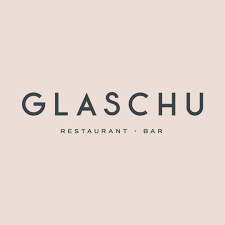 Glaschu, that's Glasgow in Gaelic!) has, as the name suggests, Glasgow at the very heart of its menu - blending Scottish traditional cuisine and cooking methods with modern, multicultural and international influence, reflecting the changing landscape of our city. Showcasing Scottish, seasonal produce throughout their carefully crafted menu, at Glaschu you're sure to get a truly celebratory taste of Scotland, making locals proud and tourists eager to stay for longer!

Launched by the team behind Five March, Go Sangatsu is the latest pop-up taking up residency at SWG3's Acid Bar. Expect to find bold and brilliant Japanese inspired dishes that are vibrant, experimental, and above all, created from top quality produce. True to Five March's dining style, it's a menu of brilliantly crafted small plates, that are perfect for sharing with friends and one you'll want to revisit again and again.
Café and home roasted coffee
Grain and Grind opened their first coffee shop in the Battlefield area of the Southside of Glasgow in 2018 and have since gone from strength to strength, with four other Southside venues. They offer bright, laid-back spaces where folks can enjoy well-crafted coffee (roasted themselves in Inverness), mahoosive brownies, daily freshly baked bread, and creative seasonal dishes. From flat whites and empire biscuits to a banging brunch, they've got you covered.

Vegan, Asian small plates
The Hug and Pint has everything from craft ales that you'd expect from a cosy local, to a daily changing vegan small plates menu, offering some of the tastiest Asian inspired dishes in town. And if that isn't enough for you, why not check out who's the next guest band to play in their downstairs gig space? As a local favourite for well-established and up-and-coming bands alike, the Hug and Pint is sure to show you a good time, no matter your music genre.
IKEA offers a modern taste of Sweden with honest, affordable and appetising food. From Swedish meatballs and veggie hotdogs to coffee and cakes, they have a wide range of Scandi favourites to tuck into. Whether you're grabbing a pick-me-up after the checkout or taking something back to enjoy in your newly furnished home, you'll be sure to enjoy a taste of Sweden here in Scotland.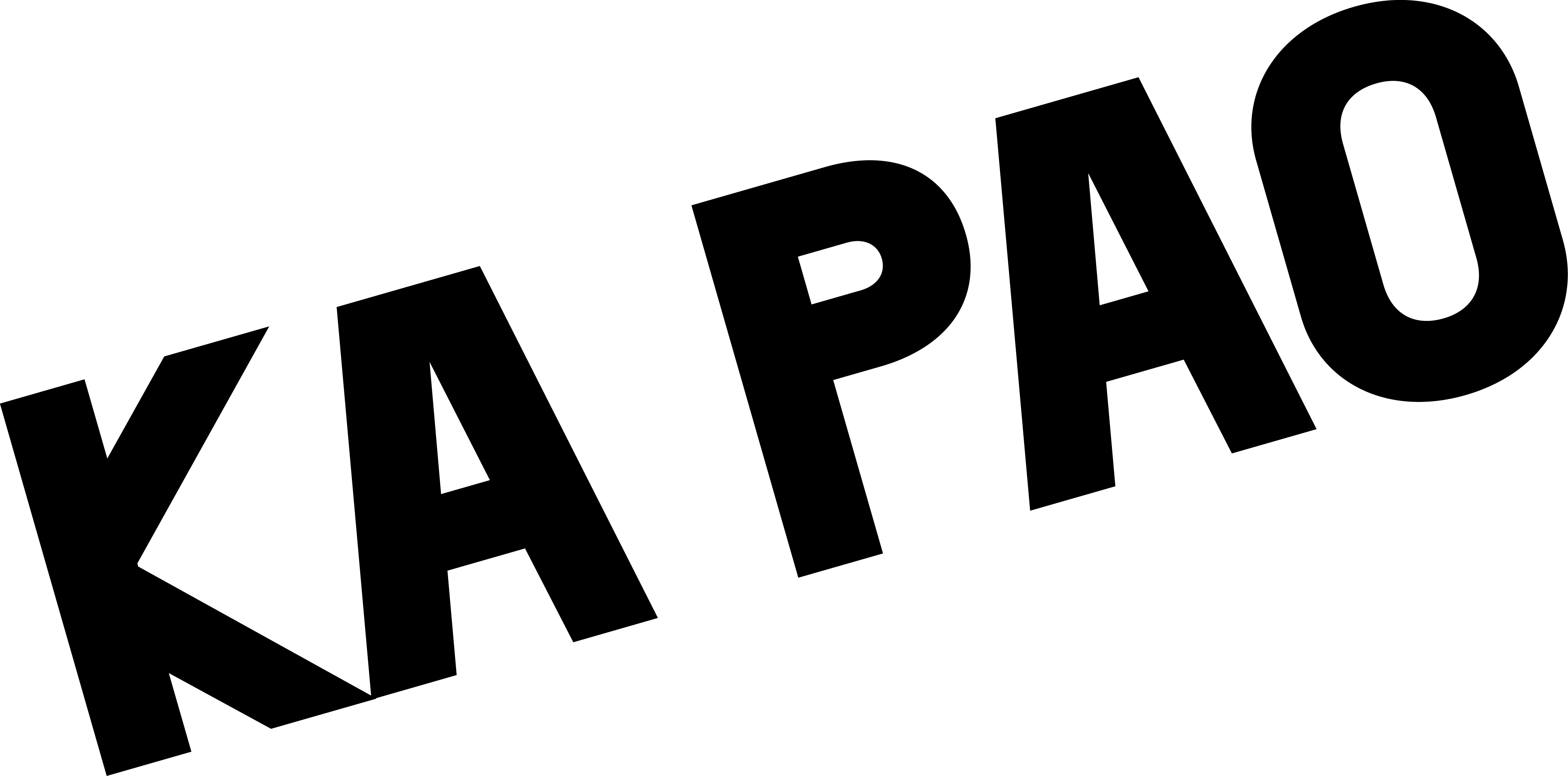 South East Asian influenced, small plates
Infusing a taste of Southeast Asia with some of Scotland's finest produce, Ka Pao's small plates dining style takes you on a flavour filled journey across the continent dish after dish. If you're anything like us, you'll struggle not to want to order the whole menu, so be prepared to find yourself making another booking before you've even left!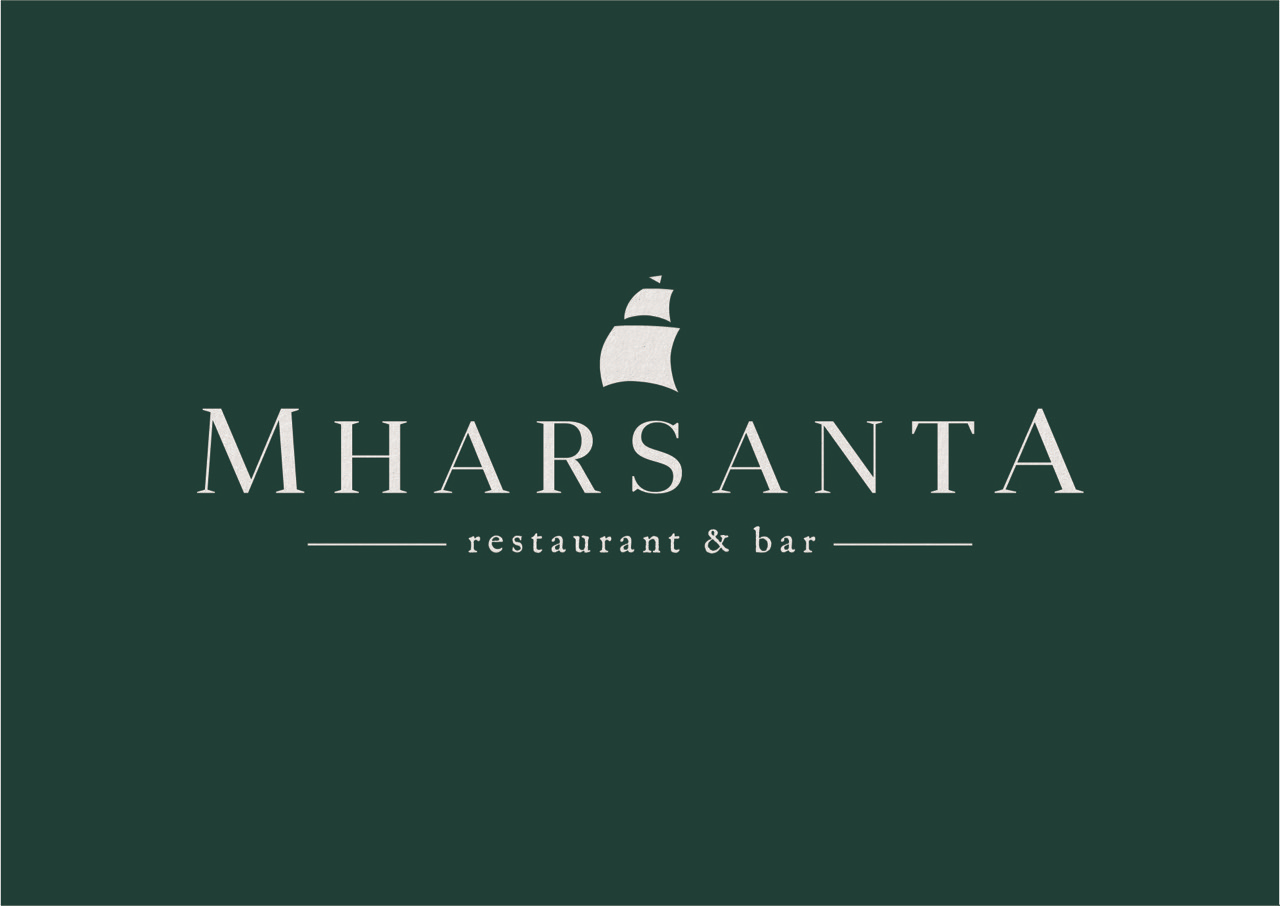 Situated in the heart of Glasgow's Merchant City, Mharsanta offers their guests warm Scottish hospitality and a genuine taste of Scotland. They have a passion for using seasonal and locally sourced Scottish produce which take pride of place on their home cooked, traditional menu. Mharsanta also have a dedicated policy in place to work with local suppliers where possible, so you can rest assured you'll be sampling some of the freshest, best quality food and drink in a sustainable manner.
Mono is a vegan café bar situated in Merchant City that has garnered a strong reputation for serving the people of Glasgow quality food and drink for the past two decades. Mono also hosts a great range of gigs and events, and shares its space with Monorail Music – one of our city's most loved independent record stores. Mono proudly offers all of this, and more, with an ethical and community led ethos at its heart.

Injecting some fun into the Merchant City with their bold and brash décor and their tongue in cheek menu, Nonna Said offers diners Napoli style pizzas with a distinctly Scottish edge.

Modern European, small plates
One of the true pioneers of 'small plates' dining in Glasgow, Ox and Finch pairs some of the country's best local produce with the flavours of modern Scottish and European cuisine. Having been awarded a Michelin Guide Bib Gourmand for the seventh year in a row, you're guaranteed to sample top quality cooking in a relaxed and informal setting.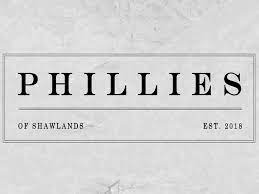 Bar, brunch and pub favourites with a twist
Found in the heart of Shawlands in Glasgow's South Side, Phillies is the sort of place that you'll find yourself gravitating towards time and time again – because it knows what makes the people of Glasgow tick. Phillies is a spacious, industrial feeling venue, with softened edges and a soundtrack powered by vinyl. They have a meticulously fashioned craft beer selection on draft, including taps dedicated to local and independent guest breweries. You can also take home extra to enjoy, from their adjoining bottle shop Curious Liquids. The food menu is 'seasonal and soulful', with bar classics like burgers and pizza, done their own way. Not only that, but Phillies also host some great nights and events, including their weekly pub quiz and monthly Drag Bingo.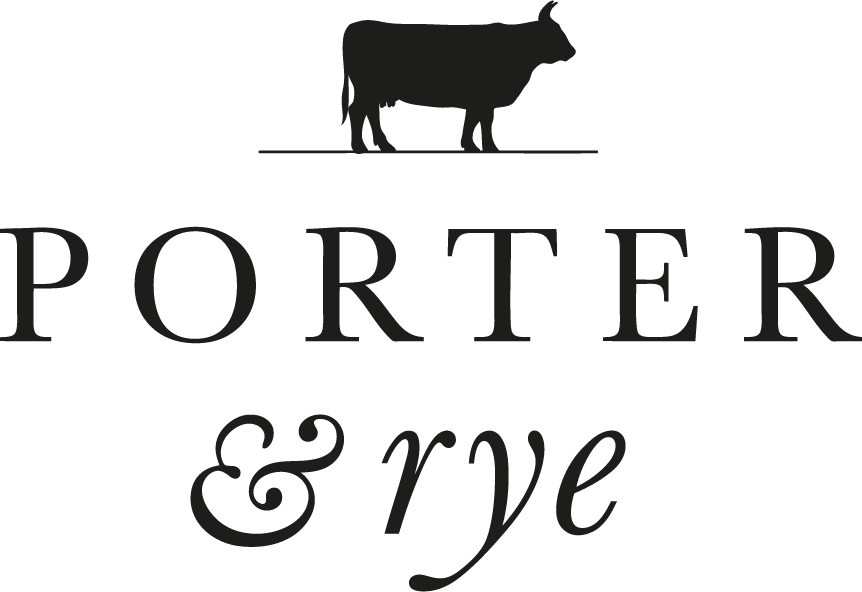 A firm Finnieston favourite, Porter & Rye are well known for their commitment to sourcing some of the best ingredients available in Scotland's larder, working with a range of local suppliers and small producers. All meat is reared using sustainable farming methods, with full traceability, and the beef is aged in-house, to ensure top quality and flavour. Porter & Rye's cocktail menu also works in harmony with the seasons, giving you plenty of sustainable quaffable pairings to choose from.

Café serving homemade bagels, sandwiches and cakes
At Riverhill Coffee Bar, you can expect to find great coffee (using Glasgow's own Dear Green Coffee beans) and delicious food. Everything is prepared from scratch in their downstairs kitchen, using fresh produce from local suppliers. If you're desperate for a caffeine fix during your commute to and from Glasgow Central (speaking from experience!) the Plate up for Glasgow team cannot recommend this central independent coffee bar highly enough.

Scholars Restaurant, City of Glasgow College
Small plates dining from Glasgow's future chefs
Curious to discover some of our city's up-and-coming top chefs and bartenders? Then where better to sample some of their culinary flair than at the Scholars' Restaurant – City of Glasgow College's training restaurant for cookery and hospitality students. Under the supervision of their lecturers, students are timetabled to serve meals in a working environment, gaining invaluable industry experience from awarding winning chef lecturers.
Currently serving a small plates menu, this is the perfect opportunity to sample lots of different flavours, ingredients – and talent. Serenity Now is a family-owned vegan cafe in the heart of Glasgow's Kelvinbridge district. Since opening their doors in 2017, Serenity Now's colourful, creative and 100% plant-based brunches, baked goods and smoothies have earned them a reputation as one of the city's quirkiest and best-loved vegan eateries.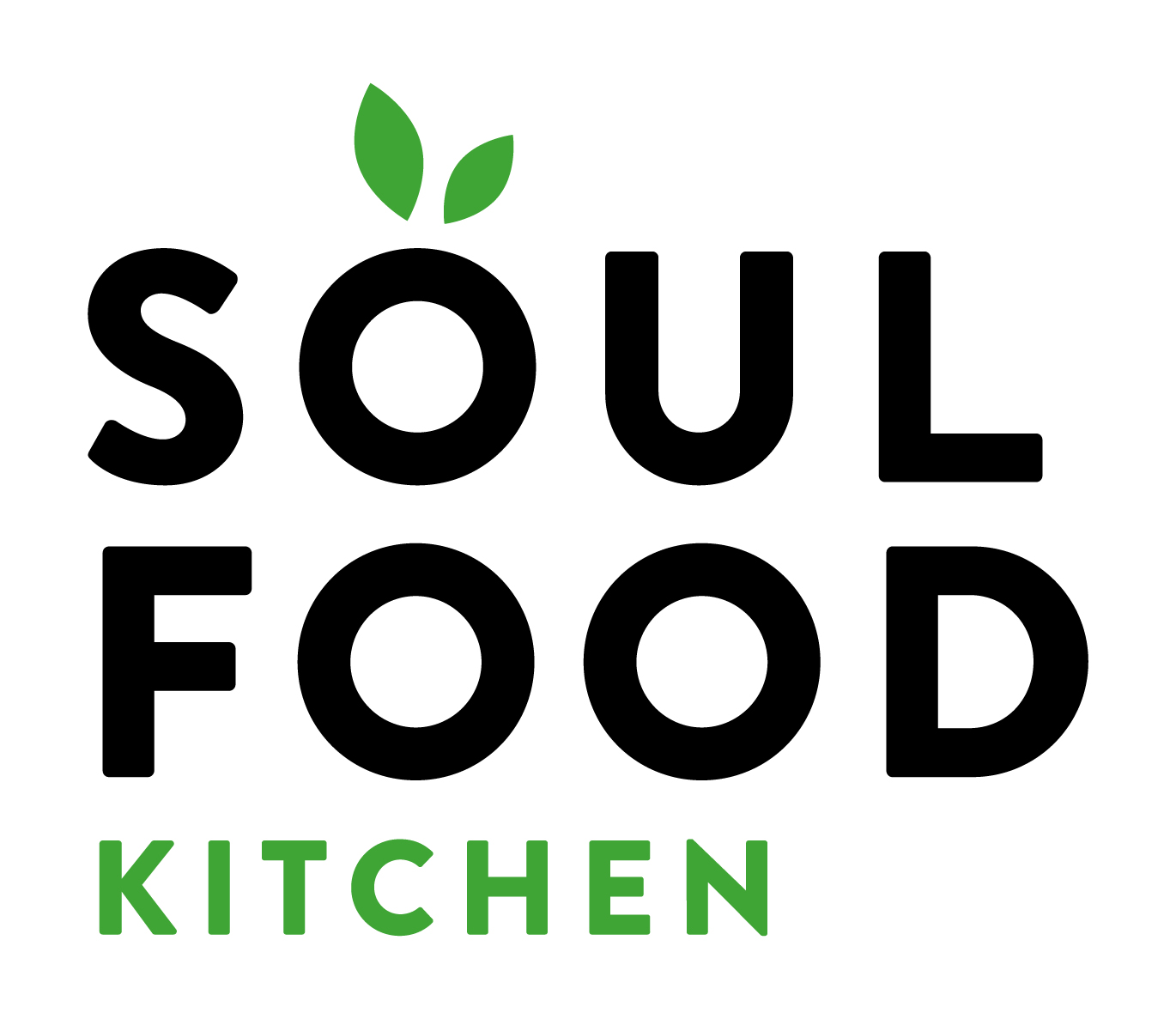 Soul Food Kitchen are one of Glasgow's true hidden gem venues that firmly deserves to be on everyone's radar. Launched with the aim of making nutritionally balanced, delicious plant-based food more accessible to the people of Glasgow, Soulfood Kitchen do exactly that. Sourcing ingredients from local suppliers ensures only the freshest produce is available. Working with sustainability in mind, all takeaway packaging is also fully compostable. As well as food offerings, Soulfood Kitchen also work with the community, holding workshops on everything from food photography to fermentation.

Salad bowls, lunch, take away only
This hidden gem of a food takeaway spot can be found right in the centre of Glasgow, just a stone's throw away from the historic Gallery of Modern Art. Sprigg specialise in serving up fresh and healthy ingredients, bursting with colour and flavour, in salad bowls, deli pots and other treats, proving that eating on the go doesn't have to be unhealthy, expensive, or a sad supermarket sandwich.

Tucked away on Renfield Lane, Stereo is a hidden haven of sensory delights, offering everything from vegan food and drink to gigs and club nights. Stereo has long been a go-to destination for those in the know, with its cool interiors and playlists attracting a wide and varied clientele. It's a must visit destination if you haven't already.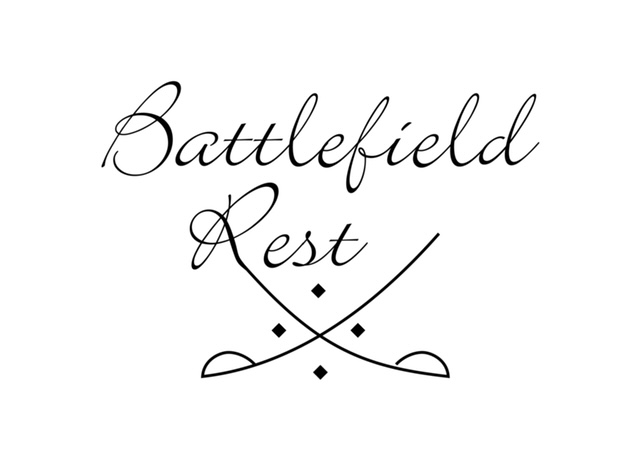 Trading for an impressive 27 years, The Battlefield Rest is a true Glasgow institution, which they firmly believe is testament to the support of their loyal customers over the years. Owner Marco Giannasi saved this iconic building from disrepair, and after two years of renovations, has never looked back. Serving a fusion of Scottish and Italian dishes, the Battlefield Rest are proud to have a long serving kitchen team, which has kept the food at a consistently high standard. Their warm Italian service is of the philosophy that "you walk in a customer and leave as a friend".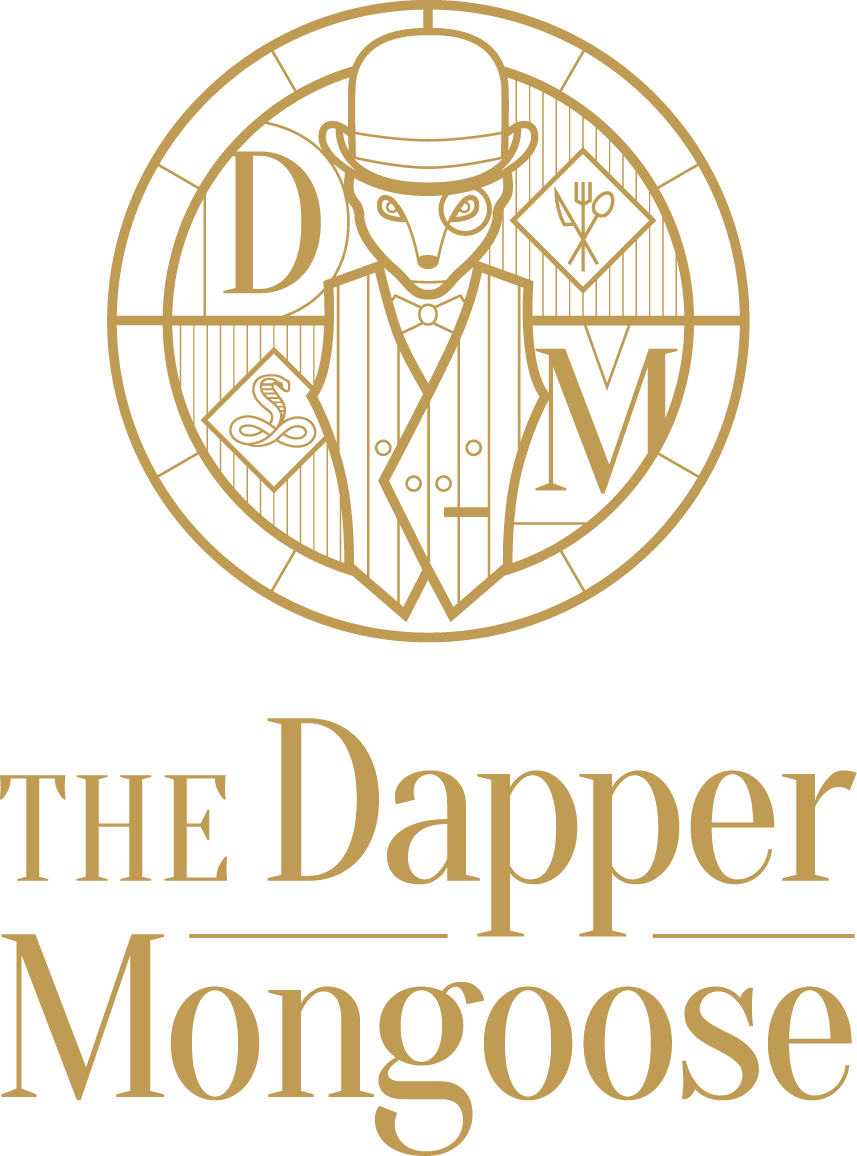 Modern European, small plates
The Dapper Mongoose is a casual fine dining restaurant situated in Shawlands, in the Southside of Glasgow. They serve up contemporary small plates designed for sharing, using local seasonal produce.  The venue also stocks natural wines, grown organically and with a strong emphasis on sustainability. Expect exceptional quality food and service in an informal and relaxed environment.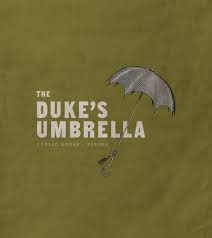 The Duke's Umbrella is one of the latest pubs to open in Glasgow's city centre, and despite some stiff competition, it's soon becoming one of our favourites. Sink into one of its old leather armchairs (hard to get out of after a tipple or two!) and get stuck into everything this pub has to offer - from the gastro pub menu that's been given proper care and attention, to its stack of board games, or its Sunday roast and live music sessions.

Scottish seafood and cocktails
The Finnieston has been a go-to venue for Glasgow diners for years, and it's not hard to see why, offering some of the city's finest Scottish seafood. All fish and seafood are ethically sourced from local suppliers – to the point where portraits of the fisherman hang from the dining room walls. But it's not just seafood that this place is serious about. The Finnieston is Glasgow's premier gin cocktail bar, stocking over 60 gins including plenty of innovative Scottish small batch distilleries.

Modern Scottish and European fine dining
Nestled in the heart of Finnieston, in the West End of Glasgow, The Gannet offers a truly exceptional fine dining experience in a typically Glaswegian relaxed and informal setting. Peter McKenna and his kitchen team showcase some of the finest local and seasonal produce that Scotland has to offer, through a blend of traditional and contemporary culinary techniques. Sustainability and a commitment to working in harmony with the natural environment are long-held values for The Gannet, proving that big flavours don't have to have big environmental impact.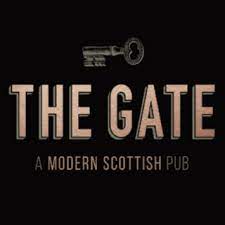 Found directly opposite Glasgow's legendary Barrowland Ballroom, The Gate is an East End neighbourhood bar dedicated to showcasing everything great about Scotland, from the incredible produce to our famous hospitality. With that in mind, you can expect to find over
160 Scottish whiskies and extensive range of other Scottish booze. Not a fan of a dram? The Gate serves some of the best cocktails in town, curated by a talented team of mixologists. Slàinte!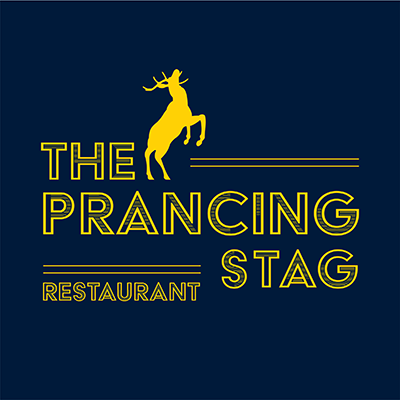 The Prancing Stag is a family-run restaurant in the heart of Jordanhill, which has fast become a neighbourhood favourite. Serving up seasonal Scottish cuisine with an international influence, the kitchen team are passionate about using fresh, local produce – the quality of which shines through in the dishes. As an added bonus, the restaurant has an outdoor "Sitootery" where dogs are welcome, should you wish to bring a furry friend.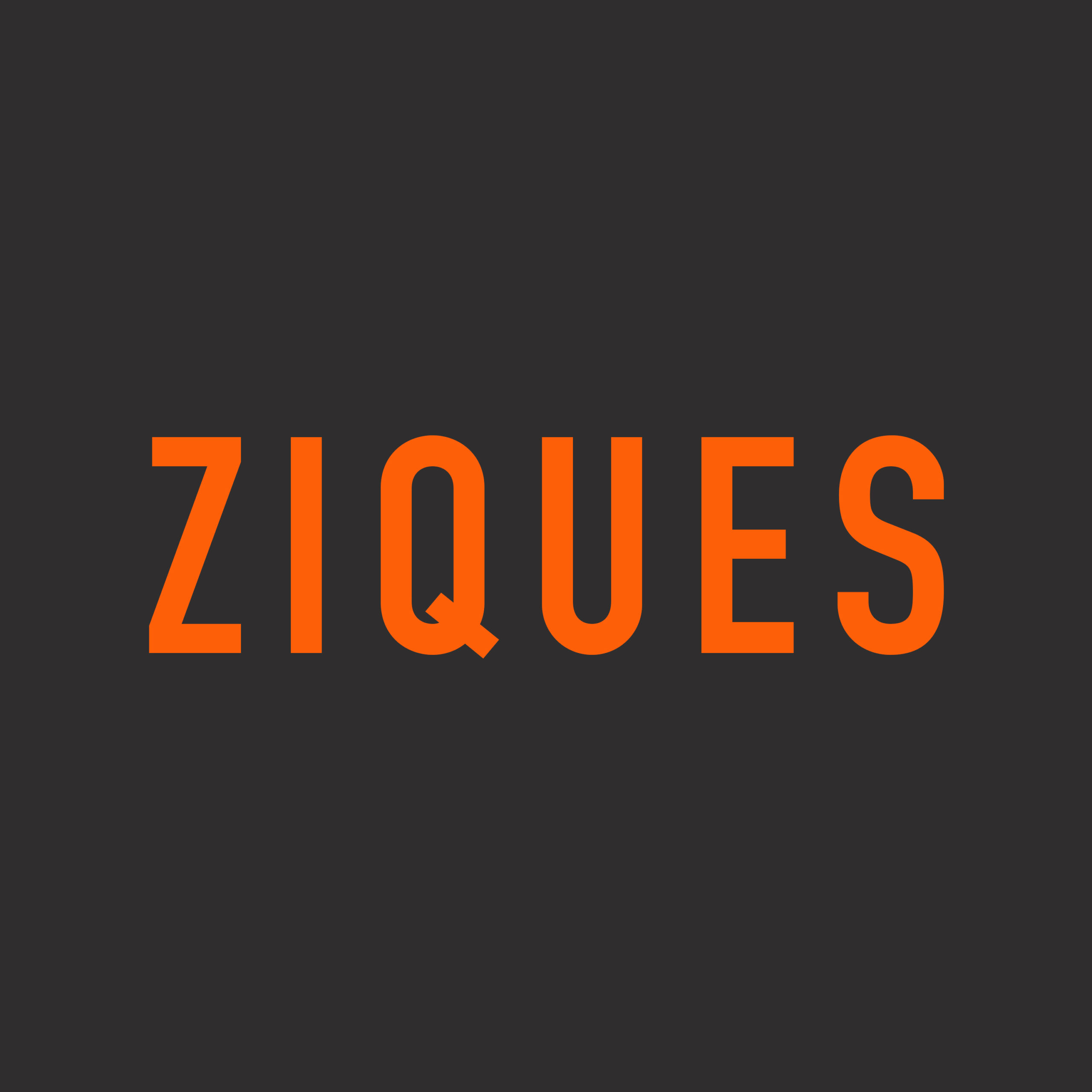 Neighbourhood café and restaurant
Zique's is a charming neighbourhood café, restaurant and bar that has been serving great quality, homemade fare to the locals of Partick and Hyndland for years. Catering to pretty much any food craving, from home baked pastries to oysters at brunch, or late-night small plates in the evening, if you haven't eaten at Zique's before, you're missing a trick!